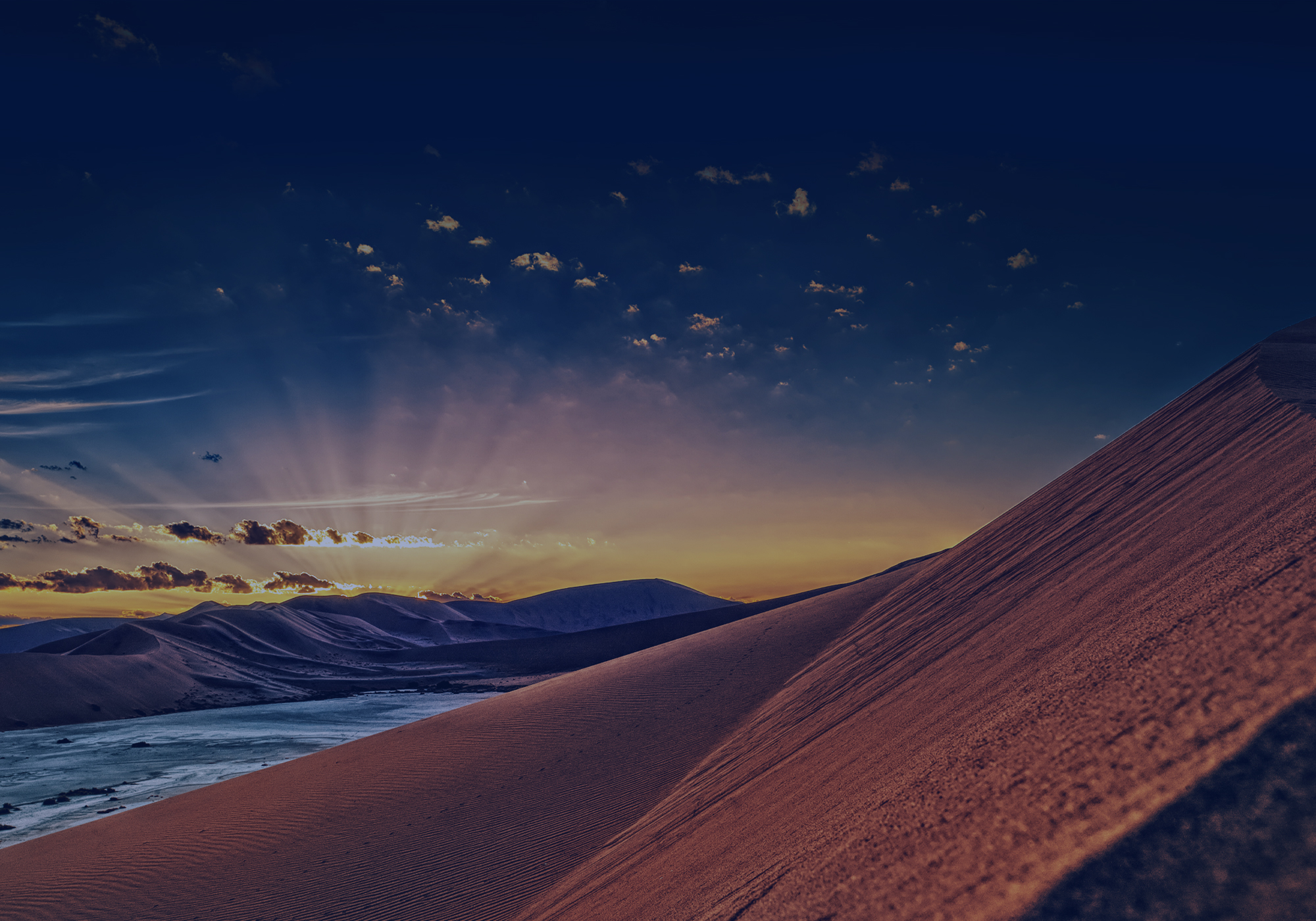 RNS re Operational Update
21 March 2018
GULFSANDS PETROLEUM PLC
Operational Update
Gulfsands Petroleum plc ("Gulfsands" or the "Company" – AIM: GPX), the oil and gas company with assets in Syria and Colombia, provides the following operational update.
Core Assets in Syria
In Syria, despite the reported increase in hostilities in recent weeks, the Company remains cautiously optimistic in the medium term regarding the improving environment in the country.  The Company has therefore increased its focus on its readiness to return to operations when the political situation allows and EU sanctions are lifted.  In addition, the Company is also exploring potential business development opportunities in the broader Levant region.
Gulfsands' core strategy continues to focus on its assets in North East Syria where Gulfsands is the operator of, and holds a 50% working interest in, a production sharing contract ("PSC") in respect of Block 26, which the Company views as a geo-technically world class asset.  At present, Gulfsands remains unable to be actively involved in operations, due to existing EU sanctions, though it understands that the assets are in good order, materially undamaged and operationally fit.  As previously reported, the Company was informed by Dijla Petroleum Company ("DPC") that the oil fields in Block 26 were returned to production in early 2017, with oil being produced from up to thirteen production wells. The Company understands, but is unable to verify, that the average oil production rate from Block 26 continues to be around 15-20,000 barrels of oil per day and that production from Block 26 during the 2017 calendar year was around 6.5 million barrels of oil equivalent.  The Company continues to work on verifying this information and confirming the status of this production under the terms of the PSC, which is unclear at this time.  Gulfsands has not recognised any revenue for any production under the PSC since the advent of a force majeure event and implementation of EU sanctions in 2011.   Gulfsands remains committed to compliance with EU sanctions and is focused on maintaining its readiness to resume operational activities once EU sanctions are lifted.
Colombia
In Colombia, Gulfsands continues to hold a 100% interest in the Putumayo-14 ("PUT-14") and the Llanos-50 ("LLA-50") licences.
On 11 October 2017, Gulfsands announced that it had received confirmation from Agencia Nacional de Hidrocarburos ("ANH") that the PUT-14 Licence would return to "Phase 0", meaning that the Company now has the required time to diligently complete the consultation process with the local indigenous communities (the "Consulta Previa") in the Putumayo region. This Consulta Previa is now underway and is expected to be completed in August 2018.  On completion of Phase 0, the PUT-14 Licence will enter a 3-year Phase 1 exploration period meaning that the PUT-14 Licence will now run until at least mid-2021.  The Company has re-invigorated its farm-out initiative to find a partner for this licence and this initiative is ongoing.  While Gulfsands is in discussions with a number of potential parties, no binding agreement has yet been reached with any such partner.
The LLA-50 Licence is due to expire in May 2018. For the last 6 months, the Company has been diligently completing Medidas de Manejo Ambiental ("MMA") and Environmental Impact Assessment ("EIA") environmental work.  Seismic reprocessing work in H2 2017 reconfirmed the leads which had been previously identified, but this subsequent environmental work has identified relevant environmental issues and restrictions with the execution of the seismic program over the areas of interest.  The Company continues to discuss with ANH a potential resolution to the current issues but the outcome of those discussions is unclear at this time.  Resolution could involve relinquishment of the block or extension of the phase to allow time to ascertain whether the environmental issues and restrictions render the execution of the exploratory program unviable.  If the Company cannot reach agreement with ANH on the way forward, there is a possibility that ANH could impose potential penalties for unfulfilled work obligations, as disclosed in the Company's 2016 Annual Report and the Half-Yearly Financial Report for the six months ended 30 June 2017.
Non Core North African Assets
In Morocco, as announced in November 2017, all three of the Group's petroleum contracts have expired and so the Group is in the process of winding down its operations in-country and exiting the country.  Gulfsands remains firmly of the belief that it continues to be owed $6 million by Office National des Hydrocarbures et des Mines ("ONHYM") as reimbursement of inappropriately seized guarantee funds relating to the Rharb and Fes permits which expired in 2015.  ONHYM refuses to acknowledge this obligation, without which Gulfsands' subsidiaries in the Cayman Islands and Cyprus, each called Gulfsands Petroleum Morocco Limited, will be unable to fulfil their outstanding obligations in country.  Gulfsands remains open to discussion with ONHYM but is also seeking legal advice regarding the dispute including insolvency advice in relation to its two Morocco subsidiaries. All material liabilities have already been accrued and/or disclosed in the Company's 2016 Annual Report and the Half-Yearly Financial Report for the six months ended 30 June 2017.
In Tunisia, the Group no longer has any remaining oil and gas interests in the country and so has initiated the orderly closedown of its Tunisian branch and exit from the country. All material liabilities have already been accrued and/or disclosed in the Company's 2016 Annual Report and the Half-Yearly Financial Report for the six months ended 30 June 2017.
For further information, please refer to the Company's website at www.gulfsands.com or contact:
Gulfsands Petroleum Plc
John Bell, Managing Director
Andrew Morris, Finance Director
James Ede-Golightly, Non-Executive Chairman
+44 (0)20 7841 2727
Cantor Fitzgerald Europe
David Porter / Nick Tulloch
+44 (0)20 7894 7000
Camarco
Billy Clegg / Owen Roberts
+44 (0)20 3757 4983
This announcement has not been approved by the London Stock Exchange plc nor is it intended that it will be so approved.
Certain statements included herein constitute "forward-looking statements" concerning the Company within the meaning of applicable securities legislation. These forward-looking statements are based on certain assumptions made by Gulfsands and as such are not a guarantee of future performance. These forward-looking statements involve risks and uncertainties that could cause actual results to differ materially from those expressed or implied in such forward-looking statements. Many of these risks and uncertainties relate to factors that are beyond Gulfsands' ability to control or estimate precisely, such as general economic and market conditions in various countries and regions, political risks, environmental and physical risks, legislative, fiscal and regulatory developments, drilling and production results, reserves estimates, changes in demand for Gulfsands' products, increased costs of production or price fluctuations in crude oil and natural gas. Gulfsands cannot give any assurance that such forward-looking statements will prove to be correct. Gulfsands does not undertake any obligation to update or revise publicly any forward-looking statements set out herein, whether as a result of new information, future events or otherwise, except as required by applicable laws.
This announcement contains inside information for the purpose of the Market Abuse Regulations (EU) No. 596/2014 ("MAR"). Upon the publication of this announcement via Regulatory Information Service ("RIS"), this inside information is now considered to be in the public domain. If you have any queries on this, then please contact Andrew Morris, the Finance Director of the Company (responsible for arranging release of this announcement) at 5th Floor, 88 Kingsway, London, WC2B 6AA or on +44 20 7841 2727.