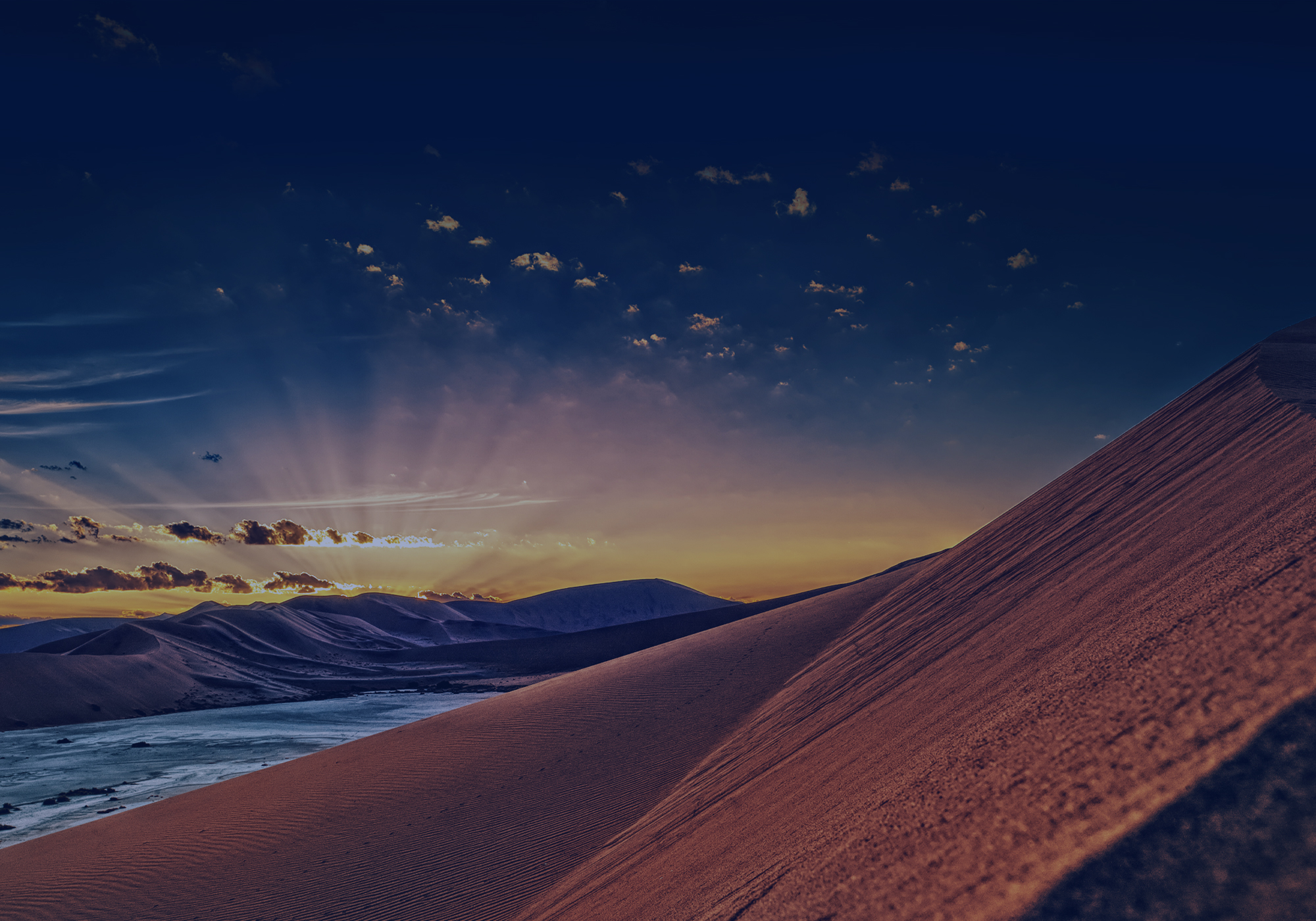 Acquisition of Oil & Gas Exploration & Gas Exploitation Interests in Morocco
Discovered reserves and resources with development plans to produce cash flow from gas production as early as Q3-2013
Substantial development and exploration activity to commence in 2013
pportunity for significant oil and gas exploration upside
Gulfsands Petroleum plc ("Gulfsands", the "Group" or the "Company" – AIM : GPX), the oil and gas production, exploration and development company with activities in Syria, Tunisia and the USA, is pleased to announce that the Company has reached an agreement with the Caithness Petroleum Limited group ("Caithness") to acquire Cabre Maroc Limited ("Cabre Maroc"), a wholly owned subsidiary and operator of an extensive portfolio of highly prospective oil and gas exploration licences and gas exploitation concessions covering an area of 13,352 square kilometres ("km2") in northern Morocco.
The total consideration for these transactions will result in cash payments totaling approximately US$19 million by way of purchase consideration, the provision of up to $11.5 million of financial guarantees for the performance of future exploration commitments made to ONHYM, the regulator of Morocco's oil and gas sector (to be refunded immediately upon fulfillment of those commitments), and up to US$11 million in funding a portion of Caithness's pro rata share of the cost of exploration activities on two of the permit areas in which Caithness has retained minority participating interests.
The purchase of Cabre Maroc delivers to Gulfsands a large, contiguous and highly prospective acreage position in an area with proven petroleum systems, revenues from near term production, and multiple drilling targets. The Company believes that there is meaningful near term value potential contained within the proven conventional and shallow depth gas play in the Rharb Centre permit, together with significant exploration upside related to the fold and thrust belt structures identified in the adjacent Rharb Sud, Fes and Taounate permits.
Completion of the acquisition of Cabre Maroc is anticipated for mid January 2013 following approval of the transaction by Caithness's shareholders. The transaction is however not subject to regulatory approval.
Following Completion of the acquisition and various post Completion matters, Gulfsands and Caithness Petroleum through their respective wholly owned subsidiaries will become co-venturers with ONHYM in respect of the Fes and Taounate Permits, with Gulfsands the operator of both exploration joint ventures.
Gulfsands will therefore be the operator of and hold participating interests in the following oil and gas exploration permits and gas exploitation concessions onshore northern Morocco:
Exploration Permits:
Name of exploration permit
Participating interest
Area at Completion
Remaining term
Rharb Centre
Gulfsands:       75%
ONHYM:        25%*
1,358.7 km2
1st extension period expiring 9 July, 2013 and 2nd extension period expiring 9 July 2014
Rharb Sud
Gulfsands:       75%
ONHYM:        25%*
1,357.5 km2
Name of exploration permit
Participating interest
Area at Completion
Remaining term
Fès
Gulfsands:       50%
Caithness:       25%
ONHYM:        25%*
1,598.85 km2
1st extension period expiring 25 March, 2012 and 2nd extension period expiring 25 September 2015
Taounate Petroleum Agreement
Cabre Maroc has reached agreement with ONHYM for the award of a new Petroleum Agreement including Exploration Permits covering approximately 9,037 km2 of the Taounate region to the north and east of the Fes Permit. The Taounate Permits will be granted for an 8 year term, with the following participating interests:
Gulfsands: 45%
Caithness: 30%
ONHYM: 25%*
The Taounate Petroleum Agreement follows on from the Taounate Reconnaissance Licence previously held by Cabre Maroc. The terms of the Petroleum Agreement have been agreed with ONHYM and it is therefore anticipated to be signed and submitted for Ministerial approval early in 2013.
* ONHYM's share of exploration and appraisal expenditures is carried by the other parties to these exploration permits on a pro rata basis to their participating interests. ONHYM becomes responsible for its pro rata share of development and operating costs from the date of commencement of the Exploitation Concession.
Gas Exploitation Concessions:
The government of Morocco has granted Cabre Maroc long term Exploitation Concessions to permit the development of gas discoveries previously made in the area of the Rharb Centre exploration permit. These Exploitation Concessions are excised from the Exploration Permits.
Name of concession
Fields
Period of validity
Participating interests
Zhana 1
Zhana 1
2000 to 2025
Gulfsands:       65%
ONHYM:        35%
Zhana 2
Zhana 2
Zhana 3
2003 to 2018
Gulfsands:       75%
ONHYM:        25%
Sidi Amer 1
Sidi Amer 1
2004 to 2019
Gulfsands:       75%
ONHYM:        25%
Fes and Taounate Permits:
These permits lie within a fold and thrust belt domain. To date, both permits have seen only very limited exploration with only one well having been drilled in each permit, one of which was drilled off-structure in the Fes Permit and the other tested gas. Immediately west of the Fes Permit are three small and apparently depleted oil fields that had produced light oil at commercial rates. The primary reservoir for these fields is the Haricha Formation, a deltaic sandstone of late Jurassic age which exhibits excellent reservoir characteristics. Oil seeps have also been identified on or near both permit areas.
Gulfsands is preparing plans for an intensive exploration programme on the Fes Exploration Permit commencing early in 2013 with the acquisition of approximately 1,000 line km of 2D seismic data in order to identify potential drilling locations on some of the dozen or so leads previously identified by utilizing existing Full Tensor Gravity data as well as legacy seismic data. Following evaluation of the 2D seismic data, the Company anticipates the drilling of at least three exploration wells within this permit area, commencing early 2014.
Exploration success on the Fes Permit is expected to have a significant and positive impact on the Taounate Permits. A programme of acquisition of Full Tensor Gravity data (approximately 10,000 line km) and 2D seismic data (approximately 350 line km) on the Taounate Permits is therefore planned for 2013.
Rharb Permits
The Rharb Centre Permit lies within a foreland basin (Rharb Basin). Contained within are discrete turbidite channel and fan sands of Upper Miocene age that provide excellent reservoirs for biogenically sourced natural gas accumulations (99% methane). Five exploration wells have so far been drilled on the permit and all of them were gas discoveries. Those wells have since been completed as producers and successfully run on Extended Production Tests.
A Competent Person's Report on the Rharb Permits prepared by Senergy Oil & Gas Limited for Cabre Maroc in July 2012 reported 2P reserves of 0.6 billion standard cubic feet ("bscf"), 2C contingent resources of 1.4 bscf and P50 prospective resources of 24.4 bscf.
Within the immediate vicinity of the Rharb Permits, there is existing demand for the sale of natural gas to local industry, made possible by access to an existing network of gas pipelines which transect the license area. It is therefore anticipated that revenues from the sale of gas discovered, developed and produced will begin to be received by the third quarter of 2013. Current development plans suggest that production for 2014 could average approximately 7 million standard cubic feet per day ("mmscf/d") and be expected to continue at that level for at least five years.
Further, these natural gas accumulations are typically identified through analysis of seismic amplitude data and particularly high geologic success rates have been achieved when drilling locations have been identified utilizing 3D seismic data. A 3D seismic survey of approximately 300 km2 has been recently acquired by Caithness over part of the Rharb Centre Permit and processing of these data is anticipated to be completed by March 2013. An extensive drilling programme, of at least five and possibly up to nine exploration wells, is therefore planned to be drilled during 2013 on prospects delineated by the new 3D seismic data.
Individual gas prospects are relatively modest in terms of reserves but are generally located at quite shallow drilling depths (500 – 1500 metres) such that drilling and completion costs, particularly in a multi-well programme, are also relatively modest at approximately US$1.5 million (gross) per well. As the natural gas produced is almost pure (99%) methane, minimal surface processing is required and cycle time from discovery to production can generally be measured in weeks rather than years.
Commenting on this announcement, Ric Malcolm, Gulfsands CEO, stated:
"Gulfsands has carefully assessed numerous opportunities to diversify its business and we are delighted that our much preferred opportunity, the acquisition of Cabre Maroc, has been concluded. We believe this acquisition represents a tremendous opportunity to develop a substantial business in Morocco, with potential near term cash flow and exciting exploration upside and in a country well recognized for its stability and attractive fiscal terms. These fiscal terms ensure that the discovery of even a relatively modest volume of recoverable oil or gas on either of the Fes and Taounate Permits would deliver very significant value to our shareholders.
I am therefore especially pleased that we will be able to work with Caithness in taking forward the Fes and Taounate projects so that we can access their considerable experience of working in Morocco and the geologic models they have begun to develop for these highly prospective permits.
With this acquisition and the recently announced move to assume operatorship and increase our interests in Tunisia, we are making great progress towards achieving our ambition of providing the Company with the opportunity of creating substantial shareholder value through operations and exploration success in additional countries of the MENA region."
A live webcast presentation will be broadcasted today at 10.00am and can be accessed via the Company's website, www.gulfsands.com. A brief presentation on the Cabre Maroc acquisition and its portfolio of assets in Morocco can also be found on the Company's website.
This release has been approved by Ric Malcolm, Chief Executive of Gulfsands Petroleum Plc who has a Bachelor of Science degree in Geology with 32 years of experience in petroleum exploration and management. Mr. Malcolm has consented to the inclusion of the technical information in this release in the form and context in which it appears.
RBC Capital Markets, the Company's Nomad and Corporate Broker, acted as Financial Advisors on the transaction while Messrs CMS Cameron McKenna and Messrs Field Fisher Waterhouse the Company's legal advisors provided assistance in relation to the structuring and preparation of documentation for this complex acquisition.
For more information please contact:
Gulfsands Petroleum (London)
+44 (0)20 7024 2130
Richard Malcolm, Chief Executive Officer
Kenneth Judge, Director – Corporate Development & Communications
Buchanan (London)
+44 (0)20 7466 5000
Bobby Morse
Ben Romney
Helen Chan
RBC Capital Markets (London)
+44 (0)20 7653 4000
Matthew Coakes
Daniel Conti
Tim Chapman