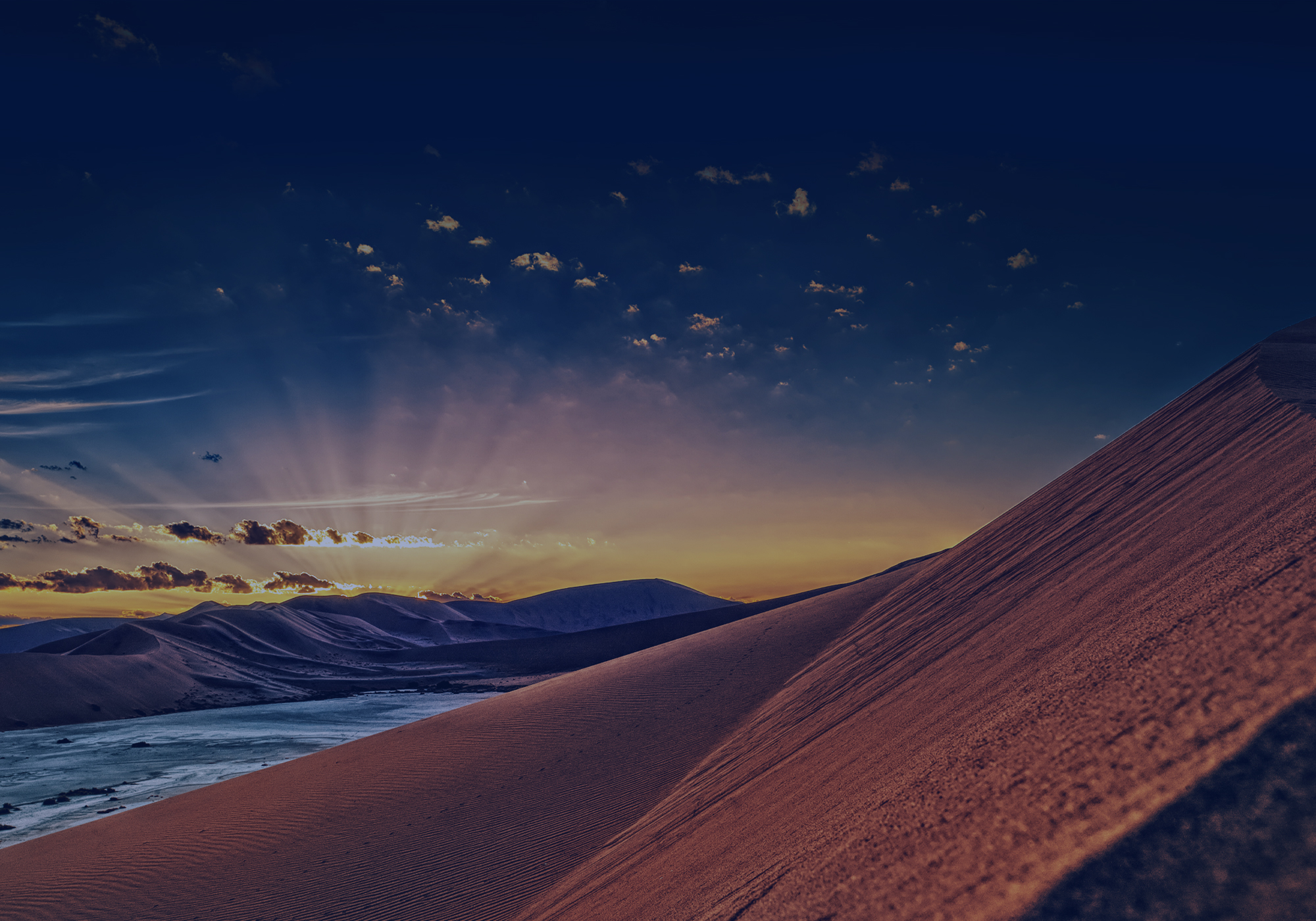 Annual Audited Results for the year ended 31 December 2015
Gulfsands, the AIM listed the oil and gas company (AIM:GPX) with activities in Syria, Morocco, Tunisia and Colombia, is pleased to announce its audited results for the year ended 31 December 2015.
–
Gulfsands Petroleum Plc
+44 (0)20 7024 2130
Alastair Beardsall, Chairman
Cantor Fitzgerald Europe
+44 (0)20 7894 7000
Sarah Wharry
David Porter
Executive Chairman's Statement
Dear Shareholder,
2015 and early 2016 have continued to be a challenging time for Gulfsands. The Board has focussed on realigning the strategy of the Group to be consistent with its financial capacity and risk tolerance and continues to pursue a strategy of farm-out and divestiture for the non-Syrian assets. The Syrian assets remain a core part of the Group's strategy and we monitor the situation closely and ensure our ongoing readiness to return to operation when the political situation allows.
During the year the Board prepared an Open Offer to raise £14.2 million which allowed shareholders to participate in the re-financing of the Company while strengthening the balance sheet and dramatically reducing the debt burden. Further capital may be required during the next twelve months, as explained further in the going concern section of the Financial Review.
During 2015 the Group's interests in Morocco were reduced from three licences, covering four permits to one licence covering one permit.
The Moulay Bouchta licence, awarded to Gulfsands during 2014, covers an area of some 2,800 km², including three abandoned legacy oil fields which demonstrate that there is an active hydrocarbon system present, likely to be oil prone. The initial two year exploration period runs to June 2016 during which time the Group must acquire 500 km of new 2D seismic and reprocess some existing seismic data. Gulfsands are in discussions with Office National des Hydrocarbures et des Mines (''ONHYM'') regarding the outstanding work commitments on Moulay Bouchta and are hopeful a forward plan can be agreed that allows Gulfsands to continue to participate in the exploration of our remaining interest in Morocco.
The exploration period of the Fes and Rharb licences in Morocco expired on 25 September and 9 November 2015 respectively. The Company continues to work with ONHYM to resolve the outstanding issues of potential penalties for non-fulfilment of work obligations, outstanding balances of training budgets and the final abandonment of wells and site restoration.
In Tunisia the Group was granted a two year extension on its Chorbane licence during which the work obligation of acquiring 200 km 2D seismic and drilling one exploration well must be completed; the current exploration phase will expire in July 2017. The Group is looking to farm-down its 100% interest in exchange for a carried work programme.
The Group also holds 100% interest in two Colombian exploration blocks. Under the contracts for Llanos Block 50 and Putumayo Block 14, the Group has a minimum work obligation of acquiring approximately 100 km of 2D seismic and drilling one exploration well on each block before the end of the current phase which runs to November 2016 for Llanos Block 50 and November 2017 for Putumayo Block 14. The Group is actively seeking farm-in candidates to share the cost of the exploration programme on these blocks.
Financial overview
The Group posted a loss for the year of $69.2 million, including E&E write-offs and impairments of $53.8 million.   At year end the Group had total cash and cash equivalents of $0.4 million. At the date of this Report the Group had unaudited cash and cash equivalents of $3.5 million.
In 2014 the Group entered into a $20 million Facility Agreement with Arawak Energy Bermuda Ltd as a means of securing working capital. In June 2015 the Facility Agreement was acquired by Waterford Finance and Investment Ltd and Mr. Richard Griffiths who together continued to provide working capital for the Group through to January 2016 when the outstanding loan with interest, totalling $14.5 million, was repaid, out of the proceeds of the Open Offer.
The Group has material work obligations that must be completed under its various exploration licences and if these obligations are not met the Group may be forced to forfeit its working interest in these contracts and any sums of restricted cash lodged with host governments as guarantees for our performance of the minimum work obligations. Furthermore some of the agreements contain provisions for the payment of penalties if the minimum work obligations are not fulfilled.
The 2015 Financial Statements have been prepared on a going concern basis, and further details on this can be found in the Financial Review.
Board and Management changes
In February 2015 Ken Judge left the Board and was served notice to terminate his executive services as Gulfsands legal counsel.
On 13 April 2015 Mahdi Sajjad was removed from his role as the Company's Chief Executive and on 30 June 2015 he was not re-elected as a Director at the Company's Annual General Meeting. Mr. Sajjad has brought a claim in the High Court against Gulfsands Petroleum Levant Limited ("Gulfsands Levant"), a subsidiary of the Group, which arises out of his removal by the Board as CEO and termination of his employment. Mr. Sajjad has also brought a claim in the Employment Tribunal against Gulfsands Levant for constructive unfair dismissal based on the same factual circumstances as his High Court claim. In addition Mr. Sajjad also brought a claim before the Lebanese Arbitration Board against Gulfsands Petroleum (MENA) Limited in relation to the branch office in Beirut. The Group is currently engaged in defending Mr. Sajjad's claims and in pursuing its counter-claim against Mr. Sajjad.
In April 2015 Andrew West stood down as Non-Executive Chairman and remains on the Board as a Non-Executive Director. Simultaneously I was appointed to the Board as a Director and Executive Chairman.
Also in April 2015 Andrew Morris was appointed to the Board as a Non-Executive Director. Andrew is Chairman of Madagascar Oil Limited and his career includes a period with the global accounting firm Ernst & Young. Mr. Morris makes a valuable contribution to the Board on both technical and financial matters.
In April 2015 Alan Cutler gave notice of resignation from his executive role as Director – Finance and Administration. He stepped down from the Board in August 2015 and left the Company in October 2015.
At the Company's Annual General Meeting in June 2015 Ian Conway retired from the Board and did not stand for re-election. He continues his executive role as Technical Director.
Outlook for 2016 and beyond
The Group remains committed to maintaining its presence in Syria, and it considers its partnership with General Petroleum Corporation ("GPC") as a key element for the safe stewardship of Block 26 while the various sanctions prevent Gulfsands from a more active role.
We shall continue to seek to farm-out the assets we hold in Morocco, Colombia and Tunisia ensuring we can benefit from any success but without being exposed to the full cost of exploration.
I would like to thank all our staff for their hard work over the last twelve months and look forward to working with them in the future to develop Gulfsands into an oil and gas company we can all be proud to be part of.
Yours sincerely
Alastair Beardsall
Executive Chairman

17 March 2016
View and download Gulfsands Annual Results 2015  in PDF Format