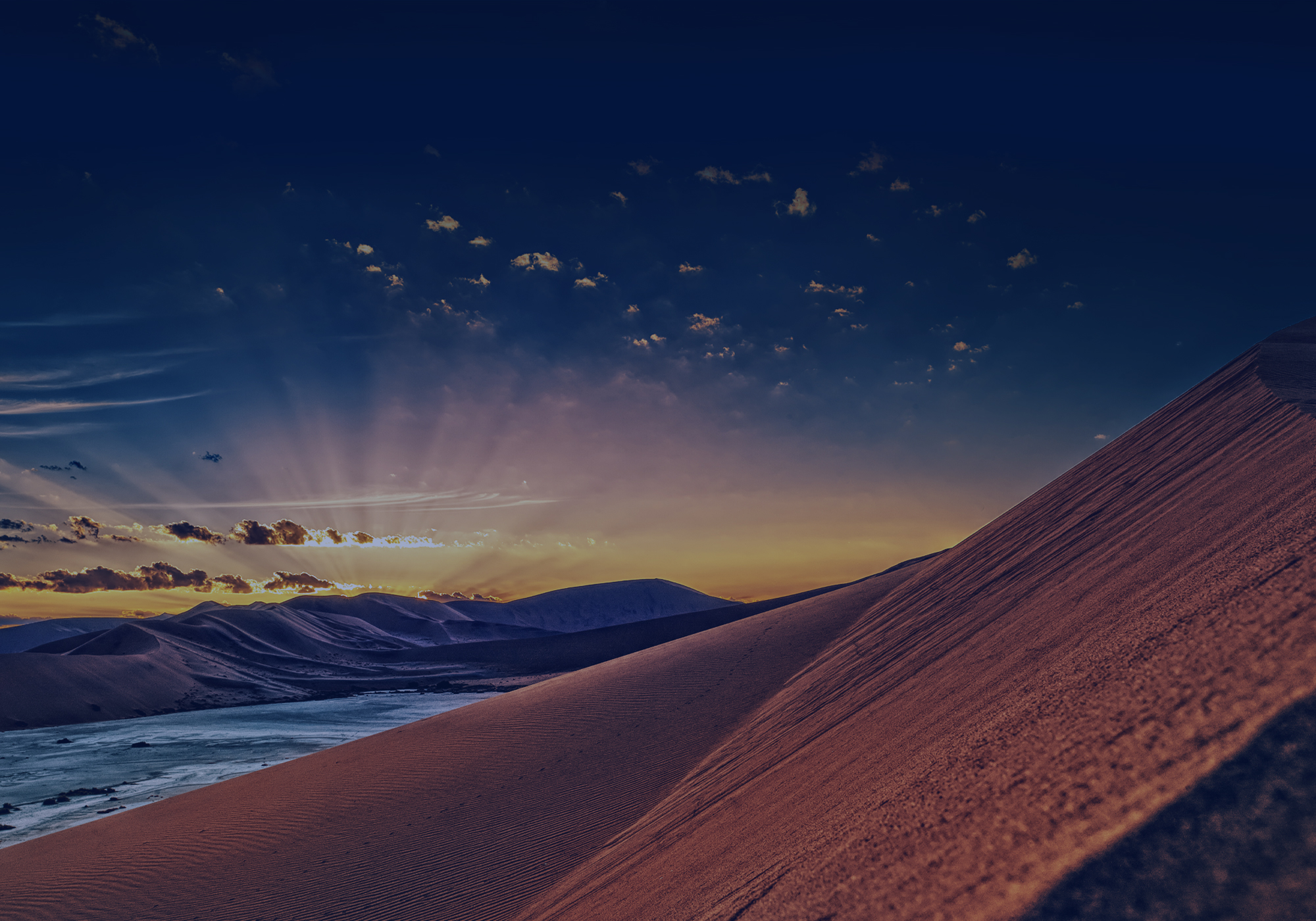 London, 9th April 2013: Gulfsands Petroleum plc ("Gulfsands", the "Group" or the "Company" – AIM: GPX), the oil and gas production, exploration and development company with activities in Syria, Morocco, Tunisia, Colombia and the U.S.A., announces its annual results for the twelve months ended 31 December 2012.
Highlights
Operational and Financial
---
Execution of agreement to acquire Cabre Maroc Limited in December 2012 providing good oil and gas exploration opportunities
Award of two operated exploration licences in Colombia post year end in Putumayo and Llanos basins
Increased participation in Chorbane and Kerkouane permits in Tunisia
Operatorship of Chorbane Permit secured
Tested Sidi Dhaher well, onshore Tunisia
Free cash balances at year-end of $91.0 million (2011: $124.2 million)
2013 Objectives
---
Drill five wells on the Rharb Centre Permit by year end
Commence gas production in Morocco by Q4 2013
Acquire 600 line km of 2D seismic over Fes Permit in Morocco
Acquire 200 line km of 2D seismic over Chorbane Permit in Tunisia
Undertake reconnaissance work in Colombia
Maintain presence in Syria in compliance with sanctions
Disposal of US business
The Chairman's and Chief Executive Officer's Statements are reproduced in full below. The full text of the 2012 Annual Report, incorporating the 2012 Audited Financial Statements, is available in pdf format on the Company's website at www.gulfsands.com and may be found by clicking here.
A presentation is also available on the Company's website by clicking here.
For more information please contact:
Gulfsands Petroleum (London)
+44 (0)20 7024 2130
Richard Malcolm, Chief Executive Officer
Kenneth Judge, Director: Corporate Development & Communications
Buchanan (London)
+44 (0)20 7466 5000
Bobby Morse
Ben Romney
RBC Capital Markets (London)
+44 (0)20 7653 4000
Matthew Coakes
Daniel Conti
Tim Chapman
Chairman's Statement
Dear Shareholder,
The past twelve months have been, without question, the most difficult period in the Company's history and among the most trying episodes I can recall in any business venture in which I have been involved.
The Company received no revenue whatsoever from our Syrian assets during 2012 and it is impossible to make any sensible prognostication as to when we may once again begin to do so.
The terrible tragedy that continues to unfold in Syria remains the subject of intensive media coverage and there is nothing that I can usefully add to that commentary.
I am relieved to report that, to the best of our knowledge, all of our Syrian personnel remain safe, albeit suffering severe dislocation to their personal lives. Nor have our assets in Block 26, at the date hereof, suffered any significant damage or depredations.
In line with our previously stated intent, we continue to employ a significant number of our Syrian personnel and are beginning wherever possible to redeploy suitably qualified staff to work on our newly acquired assets in Morocco.
We continue to take all available steps, in strict compliance with EU sanctions, to try to protect the value of our Syrian assets and to ensure that, as and when conditions permit, we are able to recommence operations in Block 26. We also continue selectively, despite the difficulty of the circumstances, to implement our established programme of Corporate Social Responsibility.
Difficult as the circumstances have been, your Board and management have made substantial progress during the year in applying the Company's technical and financial strengths to new business opportunities.
We have entered Morocco, where we have acquired operatorship of a large and highly prospective area of approximately 13,000 square kilometres, encompassing both a near term opportunity to generate meaningful cash flow through the exploitation of the biogenic gas reservoirs in the Rharb Permit areas and longer term, higher risk/reward exploration opportunities in the Fes and Taounate Permit areas.
We have increased our participation in the Chorbane Permit, onshore Tunisia, and have become operator of that acreage, thereby taking control of the direction and timing of the work programme.
Finally, we have diversified beyond the MENA region by securing the award of two licences in Colombia that will, we anticipate, provide the Company with leveraged exposure to the exploration potential of two prolific oil producing basins.
These developments are discussed in greater detail in the Chief Executive's Report and the Operations Review.
Following these initiatives, the Company remains well funded, with free cash balances (after paying for the Moroccan acquisition) of approximately $68 million and no debt as of the date of writing this report. As you will imagine, the husbanding and optimum deployment of this cash is your Board's single highest priority, pending the Company's return to positive cash flow. All reasonable efforts are being made and will continue to be made to contain expenditure.
I am not going to offer hostages to fortune by making any prognostication, at this juncture, as to the timing of a return to production in Block 26. All that I can usefully say in that regard is to echo the heartfelt wish of all reasonable people that the violence cease and some semblance of normality be restored to the lives of the people of Syria, who have suffered and continue to suffer so terribly.
As to the Company's new initiatives, I am unashamedly enthusiastic. We now have before us some fine opportunities. I believe we know how to make the best of them. As a Board and senior management we have done it before, building the Syrian operation from scratch in little more than three years, and I see no reason why we should not repeat the trick given hard work, sensible commercial judgement and some reasonable luck, which latter is always an essential ingredient of success in the exploration business. The coming twelve months will be of crucial importance in proving my confidence well-founded. I can but hope that I will be writing to you with better news this time next year.
It remains only for me to extend my personal gratitude and that of the Board to our long term shareholders, our loyal employees and our Block 26 joint venture partner, Sinochem, all of whom who have remained absolutely staunch in their support throughout these trying times.
Yours sincerely
Andrew West
Chairman
8 April 2013
Chief Executive's Report
Introduction
Gulfsands has continued to focus its strategy on exploration and production efforts onshore in the Middle East-North African ("MENA") region where our strengths and expertise lie. During 2012 we evaluated a very large number of opportunities for investment, both within the MENA region and in certain other target countries that we considered complementary to our skill set and that had the potential to generate real growth and significant shareholder value. We set ourselves the target of consolidating our position in Tunisia and building a new non-Syrian leg to the business. With the acquisition of Cabre Maroc in Morocco, the successful award of two permits in Colombia and operatorship onshore Tunisia, these objectives have now been achieved.
The situation in Syria has unfortunately not improved during 2012 with the Company being precluded from operating in country by virtue of the military activity and European Union sanctions. The safety of our Syrian staff is and has been a top priority and we continue to do whatever we can to provide security during this difficult period.
In seeking new business opportunities, our strategy has been based around a two-pronged approach of pursuing significant interests in high materiality exploration projects together with opportunities generating near term cash flow in order to sustain our ongoing general, administrative and some exploration costs. This search included possible farmins, applications for new acreage and corporate transactions.
Morocco
In December 2012 we announced that agreement had been reached with Caithness Petroleum Limited to acquire their wholly owned subsidiary, Cabre Maroc Limited. This transaction completed in early January 2013 and delivers to the Group, operatorship of a large contiguous and highly prospective onshore acreage position of 13,352 km2, with two very distinct components. Firstly, potential for high impact oil discoveries in a thrust and folded tectonic environment within a proven petroleum system, and secondly, an established business of gas exploration with near term production potential. The total consideration for this transaction was $19.0 million in cash plus an agreement to fund up to $11.0 million of Caithness's remaining exploration commitments.
Our first goal in Morocco will be to bring forward, as soon as possible the discovery, production and commercialisation of gas, ideally within the second half of the year. The prospects are shallow biogenic gas accumulations identified on seismic data as "bright spots" in the Rharb Centre Permit that, although characteristically small, can be brought into production relatively inexpensively and commercialised relatively quickly. We anticipate generating our first revenue stream from this country entry as early as the last quarter of the year. A new 3D seismic survey is also planned to be acquired this year in order to mature additional drilling targets for 2014 and beyond.
An active exploration programme is also planned in the Fes Permit during 2013 and 2014 where a number of potentially large structures have been identified, based on the application of new technology (Full Tensor Gravity), lying adjacent to existing oil fields. We are in advanced discussions with contractors to commence 2D seismic acquisition of approximately 600 line km of data in 2013 and a further 400 line km in 2014. Once this data has been acquired and interpreted we anticipate that it should be possible to mature three or four drillable prospects, one of which is likely to be drilled in 2014 and two drilled in 2015. In the event of success, the Taounate Permit provides a very significant extension of the play fairway.
Colombia
In 2012, the Group participated in the Ronda 2012 bid round in Colombia and was successful in acquiring 100% interest in two frontier permits located in prospective areas on trend with existing oil discoveries. This move, beyond the core area of the MENA region, maintains our focus on attractive oil prospects with attractive fiscal terms, in addition to providing an element of country risk diversification to the exploration portfolio. We are currently in negotiations with a number of parties to join us in a consortium to explore these permits.
Tunisia
In November 2012 agreements were reached with ADX Energy Limited, Xstate Resources Limited and Verus Investments Limited to extend the Group's interests in the Chorbane, Kerkouane and Pantelleria permits. The total consideration for these transactions was approximately $1.15 million plus an agreement to fund ADX's remaining share of a seismic survey to be carried out in the onshore Chorbane Permit during 2013.
Subject to government approval in Tunisia, which is expected imminently, we hold a 70% operated interest in the Chorbane Permit and 40% interest in both the offshore Kerkouane and Pantelleria permits.
Additionally, the Company will continue to evaluate value adding opportunities in Tunisia and, to this end, announced a strategic alliance with Rift Basin Resources to jointly pursue new projects in Tunisia and more generally across the MENA region. Under the terms of this alliance, Gulfsands has the opportunity to participate in any such projects at up to 70% equity and to act as operator.
Syria
The Syrian government's General Petroleum Corporation ("GPC") has during the year, intermittently produced minor quantities of oil from our fields in Block 26, but otherwise the fields have been shut in and remain in good order. Although we have not conducted any operations during the year in full compliance with European Union sanctions, we have continued to maintain a presence in Syria and employ the majority of our Syrian staff throughout this difficult period as we believe the situation will be resolved in due course, at which time the Company will be able to resume operations. We are using the skill set available amongst our workforce in Syria to assist in the establishment of our new business in Morocco, with the secondment of selected staff members.
Financial Performance
The Group has endured a difficult period since the implementation of sanctions against the oil industry in Syria and this year recorded a loss of $27.0 million and a cash outflow from operations of $14.6 million. During 2012 we have focused on reducing the rate of cash burn and we will continue to keep a tight grip of overheads to ensure that the maximum benefit is derived from the Group's cash resources through exposure to exploration.
We anticipate that the Group's performance will improve during 2013 and with the cash on hand at 31 December 2012 our future exploration obligations for 2013 and beyond are fully funded. We do not preclude the option of raising further capital, either through equity or debt, in the near future should the need and opportunity arise.
Outlook 2013 and Beyond
The entry into Morocco and Colombia and operatorship onshore Tunisia will result in a busy year ahead, with emphasis on acquiring seismic and gravity data in addition to the drilling of at least five exploration wells in the Rharb Centre Permit. 2014 will also be an active year as we aim to drill up to seven exploration wells in our Moroccan and Tunisian permits.
The move into Morocco and Colombia is an exciting development for the Group as we re-establish ourselves as an active operator with exploration acreage we believe has the potential to mirror elements of the technical success that we achieved in Syria. The Group has no debt and is well funded with cash resources of $91 million at 31 December 2012. We are now well positioned to use our existing resources to deliver real growth and significant value for shareholders.
Ric Malcolm
Chief Executive Officer
8 April 2013