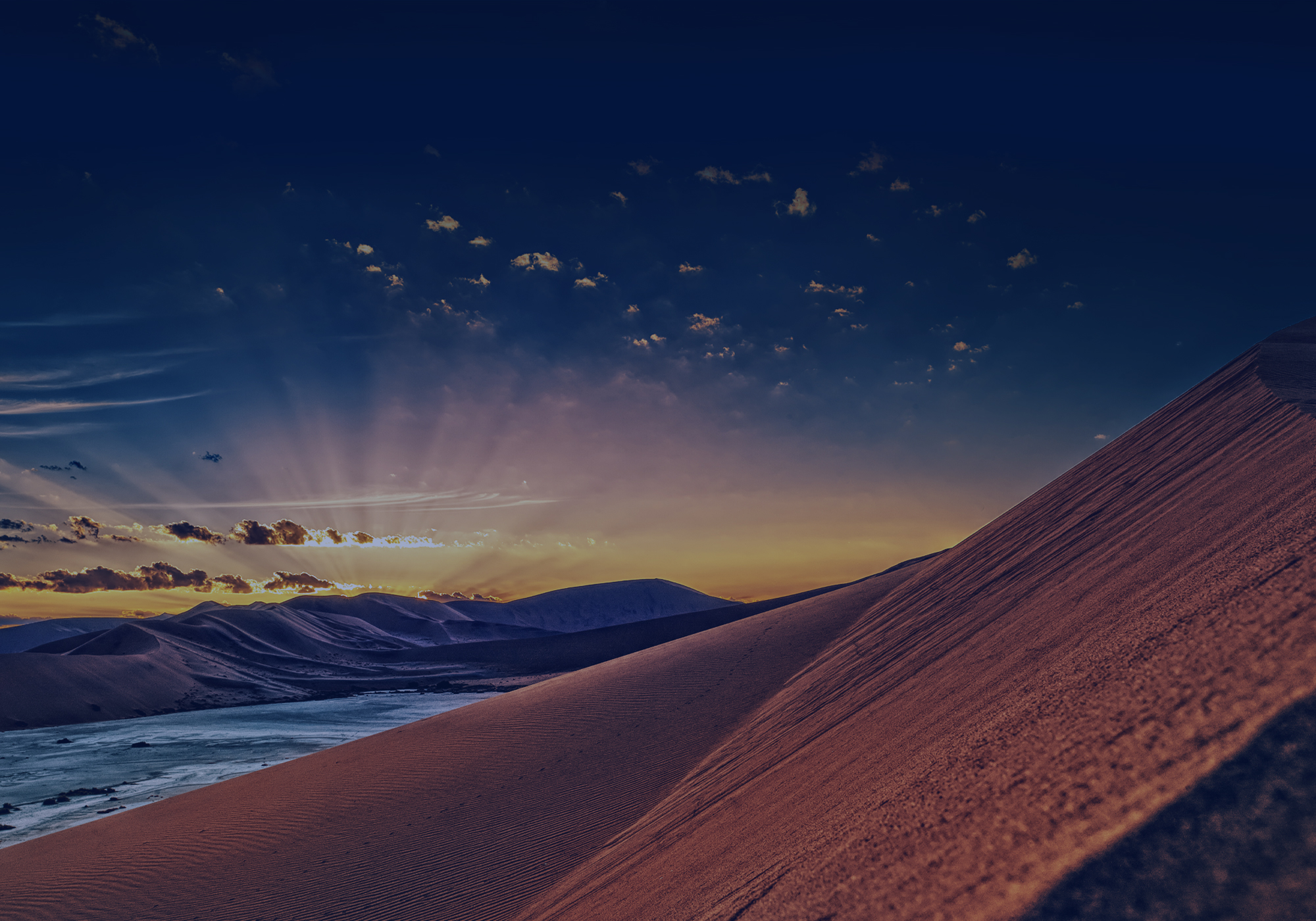 Annual Results for the year ended 31 December 2014
Gulfsands, the AIM listed the oil and gas company (AIM:GPX) with activities in Syria, Morocco, Tunisia and Colombia, is pleased to announce its preliminary results for the year ended 31 December 2014.
–
Gulfsands Petroleum Plc
+44 (0)20 7024 2130
Alastair Beardsall, Chairman
Cantor Fitzgerald Europe
+44 (0)20 7894 7000
Sarah Wharry
David Porter
First Energy Capital
+44 (0)20 7448 0220
Jonathan Wright
Executive Chairman's Statement
Dear Shareholder,
During 2014 the Group made good progress in Morocco completing the acquisition and processing of 2D and 3D seismic on Fes and Rharb Centre respectively; we believe the new 3D seismic was instrumental in producing the drilling success that has followed on the Rharb Centre area; three gas discoveries have been made at LTU-1, DRC-1 and DOB-1. Discussions are underway with Office National des Hydrocarbures et des Mines (Morocco) ("ONHYM") and other local operators to start connecting these wells to local gas sales pipelines to enable the Group to enter into a gas sales contract to monetise the gas.
The Group's interests in Morocco are held in three licences, covering four permits. The Rharb Centre and Rharb Sud permits are included in one licence under which the outstanding work commitment of three exploration wells must be drilled before the period expires in November 2015. The Group is actively working with several parties who have expressed an interest in partnering Gulfsands in the Rharb Centre area.
The Moulay Bouchta licence was awarded to Gulfsands during 2014; it covers an area of some 2,800 km2, including three abandoned legacy oil fields which demonstrate that there is an active hydrocarbon system present, likely to be oil prone. The initial two year exploration period runs to June 2016 during which time the Group must acquire 500km of new 2D seismic and reprocess some existing seismic data.
The Fes licence in Morocco covers a large under-explored area where seismic acquisition, processing and interpretation are difficult. Gulfsands is working with a processing company with particular expertise to better image the subsurface using the existing seismic data set. We are optimistic that the end product will help us identify potential leads to be matured to drill-ready prospect status. The contract for Fes includes an, as yet, unfulfilled work obligation of an additional 350km of 2D seismic, 100km2 of 3D seismic and three exploration wells that should be completed before 25 September 2015.
Gulfsands are in discussions with ONHYM regarding the outstanding work commitments on our licences for Rharb Centre, Rharb Sud and Fes, and we are hopeful we can agree a forward plan that allows Gulfsands to continue to explore and develop our interests in Morocco.
In December 2013 the Group entered into a transaction with ADX Energy Limited ("ADX") whereby Gulfsands would acquire ADX's interest in the Chorbane licence in Tunisia for $1.75 million giving the Group 100% of the Chorbane licence. The transaction closed in 2014 and final consideration amounts were paid in early 2015. The current exploration period under the licence runs to mid July 2015 and Gulfsands has submitted an application for a two year extension during which the work obligation of acquiring 200km 2D seismic and drilling one exploration well must be completed. If the application is successful the Group will look to farm-down its 100% interest in exchange for a carried work programme; if the application is unsuccessful, the licence will terminate.
The Group now holds 100% interest in its two Colombian blocks. Joint venture arrangements with our former partners, Luna Energy Inc, were terminated in early 2015 under the terms of the original farm-out agreements. Under the contracts for Llanos Block 50 and Putumayo Block 14, the Group has a minimum work obligation of acquiring approximately 100km of 2D seismic and drilling one exploration well on each block before the end of the current phase which has one and a half years to run to November 2016 for Llanos Block 50 and two and a half years to run to November 2017 for Putumayo Block 14. The Group is actively seeking farm-in candidates to share the cost of the exploration programme on these blocks.
In December 2014 the Group sold its interest in Gulfsands Petroleum USA, Inc., for $50,000, thus divesting itself of its operations in the US; under the transaction all staff associated with the US operations were transferred to the purchaser along with all abandonment obligations. This transaction brought to a close an association with North American assets that were the cornerstone of Gulfsands when it was first founded.
Financial Overview
The Group posted a loss for the year of $16.1million, a significant reduction from the prior year, and completed exploration and evaluation asset investments of $21.0 million, predominantly in Morocco. At year end the Group had total cash resources of $19.4 million of which $11.5 million was restricted; held as security for anticipated work programmes. At the date of this report the Group had unaudited cash and cash equivalents of $3.0 million.
The Group entered into a Strategic Cooperation Agreement with Arawak Energy International Limited in November 2014, providing a framework so both parties could jointly identify, evaluate and acquire new ventures within a joint venture structure with a focus on the Middle East and North Africa ("MENA") region. Concurrently the Group entered into a $20 million Facility Agreement with Arawak Energy Bermuda Ltd ("Arawak") as a means of securing working capital. As of 9 January 2015 a total of $10 million had been drawn-down under the Facility Agreement. On 23 January 2015 however Arawak advised the Group that it was terminating the Strategic Cooperation Agreement and would not fund any further draw-downs under the Facility Agreement. Following this, in early March 2015, Arawak requested repayment of the $10 million drawn-down, and the interest that accrues at 10% per annum. The Group is in discussions with Arawak over the repayment of the monies owing.
The Group has material work obligations that must be completed under its various exploration licences and if these obligations are not met the Group may be forced to forfeit both its interest in these contracts and any sums of restricted cash lodged with host governments as guarantees for our performance of the minimum work obligations. The 2014 Financial Statements have been prepared on a going concern basis, and further details on this can be found in the Financial Review on page 16.
The Company is proposing to seek short term, unsecured, financing from some of its shareholders to use as working capital while it implements a new strategy for the Group's assets that is both financeable and sustainable in the current equity capital markets. Longer term funding will probably be an equity raising or some combination of debt and equity. Further details will be announced before the Company's Annual General Meeting that is scheduled for 30 June 2015.
Board and Management Changes
James Ede-Golightly and John Bell were appointed as Non-Executive Directors on 13 August 2014. James has extensive board experience with a focus on financial matters, whilst John has more than 20 years international experience in the management of oil and gas projects from exploration through to production. We welcome James and John and look forward to benefiting from their experience.
David Cowan and Michel Faure stepped down from the board on 30 June 2014 and 13 August 2014 respectively. David had served as a Non-Executive Director for more than eight years; his legal expertise has been a great asset during the growth and development of the Gulfsands business since joining the board in 2006. Michel was appointed a Non-Executive Director shortly after completing a long and successful career with Shell. Whilst his tenure was just over a year, his contribution was assisting in country relations in Morocco and Tunisia. On behalf of the Board we thank both David and Michel for their respective contributions to the business.
In February 2015 Ken Judge left the Board and was served notice to terminate his executive services as Gulfsands legal counsel.
On 13 April 2015 Mahdi Sajjad was removed from his role as the Company's Chief Executive. The Company has been advised by Mayer Brown International LLP, acting on behalf of Mr Sajjad, the action taken on 13 April 2015 constituted a material adverse change to Mr Sajjad's employment which he had not consented to; furthermore, Mr Sajjad has elected to treat his employment contract terminated on 8 May 2015 and claims certain payments are now due under his employment contract. Mr Sajjad remains a Director of Gulfsands.
In April 2015 Andrew West stood down as Non-Executive Chairman and remains on the Board as a Non-Executive Director. Simultaneously I was appointed to the Board as a Director and Executive Chairman; I look forward to working with the Board, Management and staff in ensuring that the Group can operate within its means and fulfil the vision shared by many of our shareholders.
Also in April 2015 Andrew Morris was appointed to the board as a Non-Executive Director. Andrew is Chairman of Madagascar Oil Limited and his career includes a period with the global accounting firm Ernst & Young. We look forward to Andrew contributing on both technical and financial matters.
In April 2015 Alan Cutler resigned from his executive role as Director – Finance and Administration; it is expected that Alan will step down from the Board and leave the Company during the third quarter of 2015.
Outlook for 2015 and Beyond
The Group remains committed to maintaining its presence in Syria, and it considers its partnership with General Petroleum Corporation ("GPC") as a key element for the safe stewardship of Block 26 while the various sanctions prevent Gulfsands from a more active role.
In Morocco the portfolio of interests vary greatly in nature; early stage exploration in Fes where interpreting the seismic may unlock our understanding of the sub-surface, highly prospective exploration acreage in Rharb Sud and Moulay Bouchta located in an area known to be oil prone, and appraisal and development opportunities in Rharb Centre; however to capitalise on these opportunities the Group will need to secure new funds from both existing and new investors.
We shall seek to farm-out the assets we hold in Colombia and Tunisia ensuring we can benefit from any success but without being exposed to the full cost of exploration.
The Group faces many challenges over the coming months, including seeking extensions to licences and completing our work programmes, but above all, securing new funds sufficient to repay the Arawak loan facility and to provide the necessary working capital to allow progress to be made on some of our assets.
I would like to thank all our staff for the fortitude shown over the last twelve months and look forward to working with them in the future to develop Gulfsands into an oil & gas company we can all be proud to be part of.
Yours sincerely,
Alastair Beardsall
Executive Chairman
19 May 2015