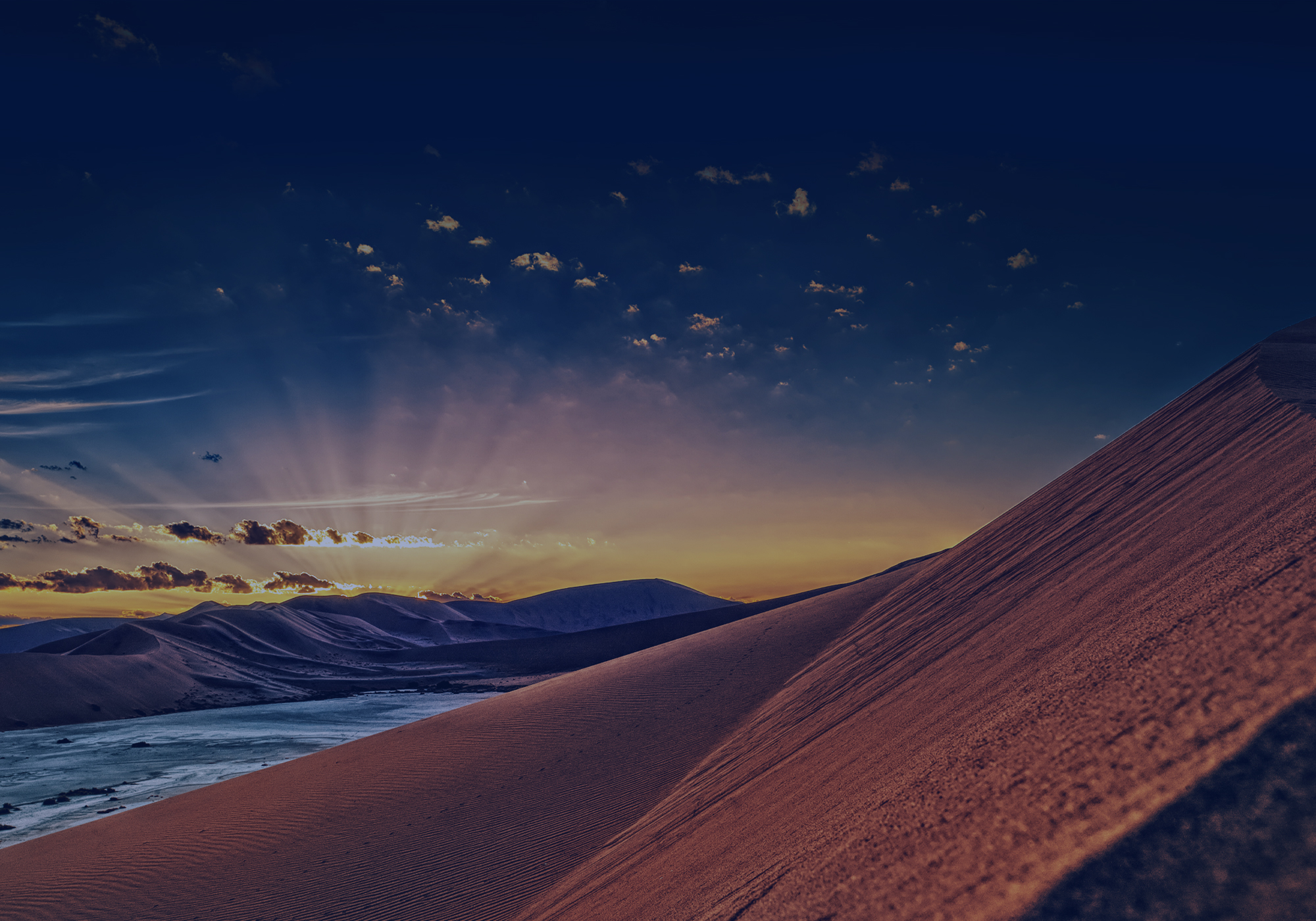 London, 28th January, 2015: Gulfsands Petroleum plc ("Gulfsands", the "Group" or the "Company" – AIM: GPX), the oil and gas production, exploration and development company with activities in Syria, Morocco, Tunisia and Colombia, provides the following update on the Group's financial position, drilling activities in Morocco and the Group's activities generally.
Financial Position
US$20 million Arawak Energy Loan Facility drawn to US$10 million
Cash balances for the Group at 23rd January, 2015 were US$23.5million of which US$12 million was free cash (inclusive of US$10 million drawn Arawak Energy Loan Facility)
Estimated current liabilities less receivables of approximately US$7.5 million
Estimated minimum capital expenditure commitments for 2015 of approximately US$2.5 million
Morocco Drilling Activity
Further DRC-1 well testing confirms good flow rates and excellent gas bearing reservoir
DOB-1 well spudded and drilling activity commences
Rharb Sud and Rharb Centre licences extended
Technical work ongoing to evaluate prospective oil targets on Moulay Bouchta, Rharb Sud and Fes Permits.
Corporate Update:
Arawak Energy Loan Facility
Drawings under the US$20 million Arawak Energy Loan Facility (See announcement of 19th January, 2014) are currently US$10 million.
Further drawings under the Arawak Energy Loan Facility are dependent upon the continued availability of the Arawak Loan Facility. Following communication received from Arawak Energy on 22nd January, 2015, the Company has been advised that Arawak Energy has reserved all of its rights under the Facility Agreement which rights may, in certain circumstances, include the right to terminate the Loan Facility and to require repayment of all moneys advanced under the Arawak Loan Facility plus a fee of US$1 million. (see announcement of 23rd January, 2015).
Status of Group's Finance
With the Arawak Energy Loan Facility in place and fully utilised, the Executive Directors anticipate that the Group will be fully funded to drill and evaluate the DOB-1 well and monetise the initial Rharb gas discoveries. Assuming in addition the receipt of revenues from gas production, the Executive Directors anticipate that the Group should be funded to complete its Rharb concession commitments and to progress its work in identifying drillable oil prospects. The work programme beyond that will be dependent on the financial position of the Group and the availability of further funding, particularly from within the industry.
Cancellation of the Arawak facility would require a re-assessment of the Group's financing requirements and achievable work programme. Should the Arawak facility be terminated Gulfsands would need to pay back within 90 days the monies drawn down to date, namely US$10 million plus a fee of US$1 million. The Company will have to examine all possible options to ensure the availability of funding to repay monies owning under the Arawak facility and to continue to finance the Group's corporate activities. These options will include consideration of the raising of equity although the availability and terms upon which equity might be raised has yet to be established.
The Non-executive Directors wish to make clear that, as previously communicated to shareholders, depending on the outcome of the forthcoming General Meeting, both the Group's future work programme and further funding requirements may be subject to further fundamental review.
Morocco:
Rharb Drilling Operations
Gas well testing on the recent Dardara Southeast 1 discovery well ("DRC-1"), located within the Rharb Centre Permit in Northern Morocco has now been concluded and the well suspended as a future gas production well.
Additional well testing of the DRC-1 well for a further period 8 hours was conducted after the initial testing of the well. During this further period, the gas flow rate reached 9.4 Million of standard cubic feet per day on a 40/64th inch choke, with no associated production of formation water or sand. Subsequently a 48 hour down hole pressure survey was conducted with the objective of supporting an assessment of connected volumes with this information to be used in preparation of the Group year end reserves and resources report to be published with the Company's annual report.
The rig was then moved to the Douar Ouled Balkhair ("DOB-1") drilling location where the DOB-1 well was spudded on 27th January. Operations on the DOB-1 well are expected to take 28 days in total.
Following evaluation on the DOB-1 well, management will assess its further exploration drilling options with respect to Rharb Centre permit gas prospects whilst they also consider options to monetise the gas discoveries to date. Following DOB-1, Gulfsands has three remaining well commitments across the Rharb concession including the Rharb Sud permit, the terms of which have now been extended until 9th November, 2015. Failure to fulfil the Company's work programme obligations including these drilling commitments could result in the potential loss of the Group's interests in the Rharb permits. Funding of these work programme obligations is presently dependent upon the continued availability of the Arawak Energy Loan Facility or alternate financing being available to the Group.
Plans for Monetisation of Rharb Centre Gas
The Group's priority is to monetise gas production from Rharb Centre Permit area as soon as possible. The Executive Directors expect to see production from the LTU-I well in the first quarter of this year, and the drilling of additional wells such as the DOB-1 well and a well targeting the adjacent potential identified from the DRC-1 drilling aimed at helping sustain future contracted production volumes. Funding of these plans is presently dependent upon the continued availability of the Arawak Energy Loan Facility or alternate financing being available to the Group. Additional successful commercial gas discoveries would be brought on to production as soon as possible via tie-back to existing pipeline and gas distribution infrastructure and subject to the availability of funding.
The Non-executive Directors wish to make clear that they fully endorse the objective of monetising the Rharb Gas at the earliest possible opportunity. They are unable at this juncture to associate themselves with estimates as to the likely timing of such monetisation.
Evaluation of Oil Prospective Drilling Targets: Moulay Bouchta, Rharb Sud and Fes Permits
The Moulay Bouchta, Rharb Sud and Fes permits are all considered prospective for oil and encompass a working petroleum system, with many oil seeps encountered at surface within these Permits, and the Moulay Bouchta permit includes rights to evaluate three previously developed and produced shallow oil fields.
Working closely with the technical staff of ONHYM, the Morocco regulator of the oil and gas sector, the Company's technical teams have been consolidating, updating and interpreting a very significant amount of technical data that covers the three permits, and includes 2D and 3D seismic and well data from more than 450 old wells on the permit area.
Work is also underway to reprocess and upgrade the 2D data received in the first half of 2014 from the Company's 650 kilometre 2D seismic programme on the Fes permit. This seismic data reprocessing is being carried out in Calgary, Canada, by specialists using processing techniques not previously applied in Morocco. The Group is evaluating additional 2D seismic data acquisition programmes on the oil prospective permits during the course of 2015. It remains the Group's objective to identify one or more oil prospective drilling locations on these three permits by the fourth quarter of 2015.
The Group's technical teams have already identified a number of prospective targets on each of the Moulay Bouchta, Rharb Sud and Fes permits and anticipate the Group's December 2014 financial statements will reflect an uplift in the Group's audited, un-risked prospective resources.
Extraordinary General Meeting
Shareholders are reminded that this meeting is to be held at 3.00pm on Tuesday 3rd February 2015 and that Proxy Forms completed by registered shareholders must be returned to the share registrar, Capita Registrars, not later than 3.00pm Friday 30th January, 2015.
This release has been approved by Ian Conway, Gulfsands Executive Director Technical and Operations, who has Bachelors and Masters degrees in Physics and has 28 years' of experience in petroleum exploration and management. Mr. Conway has consented to the inclusion of the technical information in this release in the form and context in which it appears.
For further information on the matters referred to in this announcement, please refer to the Company's website www.gulfsands.com
Gulfsands Petroleum 
+44 (0)20 7024 2130
Mahdi Sajjad, Chief Executive Officer
Kenneth Judge, Commercial Director
Buchanan 
+44 (0)20 7466 5000
Bobby Morse
Ben Romney
RBC Capital Markets
+44 (0)20 7653 4000
Matthew Coakes
Daniel Conti
Jakub Brogowski
FirstEnergy Capital
+44(0)20 7448 0200
Jonathan Wright
Certain statements included herein constitute "forward-looking statements" within the meaning of applicable securities legislation. These forward-looking statements are based on certain assumptions made by Gulfsands and as such are not a guarantee of future performance. Actual results could differ materially from those expressed or implied in such forward-looking statements due to factors such as general economic and market conditions, increased costs of production or a decline in oil and gas prices. Gulfsands is under no obligation to update or revise any forward-looking statements, whether as a result of new information, future events or otherwise, except as required by applicable laws.