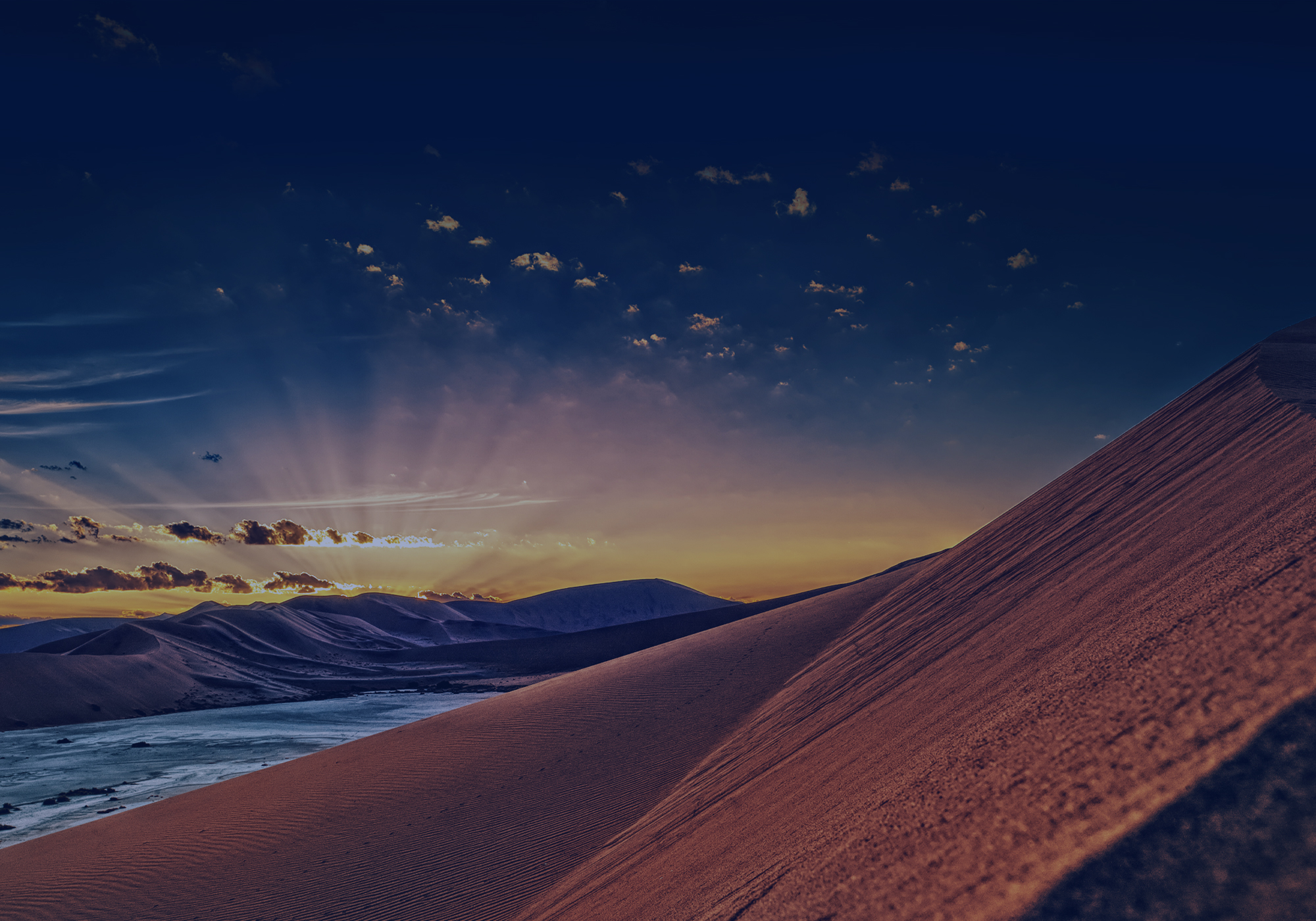 London, 26th June, 2014: Gulfsands Petroleum plc ("Gulfsands", the "Group" or the "Company" – AIM: GPX), the oil and gas production, exploration and development company with activities in Syria, Morocco, Colombia, Tunisia and the U.S.A., is pleased to provide the following statement in advance of the Company's Annual General Meeting to be held today at 10.00am in London.
Introduction
Since the declaration of force majeure in respect of our Syrian operations on 11th December 2011, over two and a half years have passed since the Company has been in receipt of any significant revenue.
During this period, the Board and Senior Management have pursued two overriding priorities and have at all times sought to ensure that shareholders have been consulted and kept properly informed.
Syria
A key priority for management has been to keep the Company's production and exploration assets in Syria intact, to preserve title to those assets and to do what has been possible to protect and sustain a limited number of our key staff, while at the same time complying absolutely with relevant sanctions. To date the Company continues to be successful in these endeavours.
Although the Company's Syrian assets may understandably be perceived by the capital markets to presently be of limited value, the Board continues to believe that they will in due course once again be of substantial strategic value, as and when the tragic events in Syria reach a resolution.
Diversification and Re-building
The other priority has been to use the Company's accrued cash balances, its technical expertise and experience and the contacts and credibility of senior management to diversify its portfolio and rebuild a viable exploration and production business, outside Syria but retaining a primary Middle East and North Africa focus.
Having secured both operatorship and substantial equity in three separate onshore exploration plays in a relatively short period of time, each with excellent prospectivity and attracting considerable industry interest, should put the Company in a good position to return to financial and operational viability in the medium term irrespective of the timing or actuality of the outcome in Syria.
The progress made with these efforts, having particular regard to the pertinent circumstances and considerations, has been very considerable although we are the first to acknowledge that the real value of this work will take some time and hard work before it can be fully demonstrated and its success, properly assessed.
Morocco
In Morocco, we have now assembled a substantial, contiguous and operated exploration play of high quality and very considerable prospectivity in which the Company has a preponderant equity position.
In little more than a year we have shot 650 kilometres of 2D seismic over the Fes Block and have shot and substantially interpreted 220 kilometres of 3D seismic in the Rharb Block. We have drilled three commitment wells in the Rharb Block and are in the process of drilling a fourth, based on the newly acquired seismic data. The Company has also recently been awarded the very promising Moulay Bouchta licence block.
All of the Company's recent exploration activity has added greatly to our knowledge and understanding of the hydrocarbon basins in which we are operating and has also established our credentials and credibility with the oil ministry and the state oil company. The Company is now poised to undertake serious exploration activity across the totality of its Moroccan permits, for oil as well as for gas.
The decision to make Morocco the principal focus of our diversification was taken after an exhaustive evaluation of a large and geographically diverse range of opportunities. The stability of the country; the attractive fiscal regime; the ability to re-deploy some of our key Syrian technical personnel; the prospectivity of the acreage; and, the relatively low cost of entry by normal industry standards, were all key factors. To date, the Board has no reason to doubt the soundness of that decision and we are optimistic about the prospectivity of our portfolio to deliver real value for our shareholders.
Tunisia
In Tunisia, we have consolidated the Company's position as operator of the Chorbane Block, while exiting from the offshore blocks without additional cost or exposure to further liabilities. Participation in offshore exploration was considered entirely appropriate when the Company was generating significant free cash flow from our operations in Syria but this ceased to be so following the interruption of those revenues. However the Board continues to be optimistic about the prospectivity of the onshore Chorbane Block.
Colombia
In Colombia, we have managed to establish a position as operator of the highly prospective Llanos Block 50 and Putumayo Block 14, at very modest cost and with the stated intention that the Company will expose limited capital of its own to exploring these blocks. The risk / reward dynamic of the proposition is compelling.
Gulf of Mexico Assets
The Board continues to pursue all options for a final exit from its residual operations in the Gulf of Mexico. These operations have become non-core and neither disposal nor retention is expected to have a material financial impact.
Cash Position and Financial Viability
While exploration is a high risk, high potential reward activity, for an E & P company of the size and profile of Gulfsands Petroleum and in the Company's present predicament, it represents the only practicable option open to the Company to re-build value. Unfortunately, the unattractive pricing dynamics of any conceivable acquisition of producing assets has largely rendered that course of action, unviable.
It is self-evident that without the benefit of net revenues over the past two and a half years, the Company's diversification efforts have required careful husbanding of its cash resources. Preserving and using the remaining cash reserves to good effect is and will remain the Board's principal focus.
The Board look constantly at all sensible options for improving the Company's cash position.
We certainly do not rule out the possibility that we may need to issue new share capital, although we would only do so on terms that make commercial sense and with an emphasis on minimising dilution.
However, having now assembled an attractive exploration portfolio combining operatorship and substantial equity, there are now options open to the Company to attract funding for that exploration on the basis of farm-outs, joint ventures and other forms of structured financing. Shareholders may rest assured that any and all such possibilities are under continuous and energetic evaluation.
Chairmanship
In July 2013, Mr Andrew West announced his intention to retire from the Chairmanship of the Company later that year after serving more than seven years in the position of Chairman.
In consultation with the Company's advisors, the Board instituted a process to select a new Chairman and this process is continuing actively. In the meantime the Company has continued to draw upon Mr West's considerable experience and excellent working relationship with senior management to assist with implementation of the Company's diversification strategy and to help steer the Company through this challenging period.
With the Company's diversification strategy actioned and exploration programmes well in hand, Mr West has confirmed that it is remains his intention to step down from the Chairmanship as soon as a suitable successor is found. At the Board's request Mr West has therefore agreed to put himself forward for re-election at this year's AGM.
Concluding Remarks
The Board remains committed to re-building value for all Shareholders.
It is grateful for the continued support expressed by its Shareholders and remains open to dialogue with any and all Shareholders at any time.
For further information, please refer to the Company's website www.gulfsands.com or contact:
Gulfsands Petroleum
+44 (0)20 7024 2130
Mahdi Sajjad, Chief Executive Officer
Kenneth Judge, Commercial Director
Buchanan
+44 (0)20 7466 5000
Bobby Morse
Ben Romney
RBC Capital Markets
+44 (0)20 7653 4000
Stephen Foss
Matthew Coakes
Daniel Conti
FirstEnergy Capital
+44(0)20 7448 0200
Majid Shafiq
Jonathan Wright
Certain statements included herein constitute "forward-looking statements" within the meaning of applicable securities legislation. These forward-looking statements are based on certain assumptions made by Gulfsands and as such are not a guarantee of future performance. Actual results could differ materially from those expressed or implied in such forward-looking statements due to factors such as general economic and market conditions, increased costs of production or a decline in oil and gas prices. Gulfsands is under no obligation to update or revise any forward-looking statements, whether as a result of new information, future events or otherwise, except as required by applicable laws.