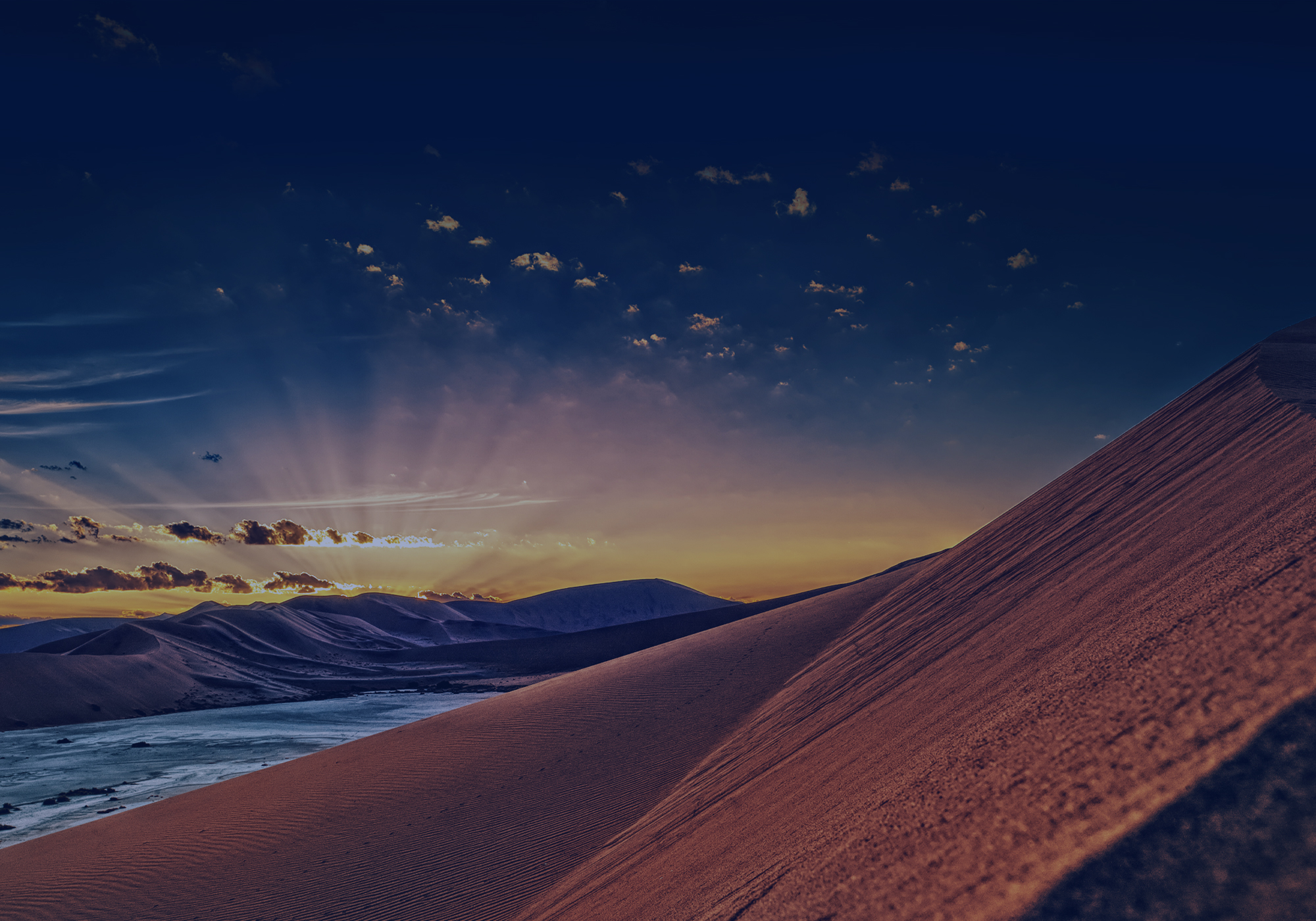 Disposal of US Gulf of Mexico Interests
London, 9th December, 2014: Gulfsands Petroleum plc ("Gulfsands", the "Group" or the "Company" – AIM: GPX), the oil and gas production, exploration and development company with activities in Syria, Morocco, Tunisia, Colombia and the U.S.A. is pleased to provide confirmation of the execution of a sale and purchase agreement for the disposal of the Company's US Gulf of Mexico interests and the following corporate update.
Highlights:
Disposal of the Group's entire interests in Gulfsands Petroleum USA Inc, ("GP USA"), the wholly owned subsidiary and holding company of the Group's US Gulf of Mexico interests to Hillcrest Resources Limited ("Hillcrest") of Canada (the "Transaction").
Transaction expected to close on or before 19th December, 2014. Hillcrest will pay Gulfsands US$50,000 at closing and assume all future reclamation and other responsibilities associated with ownership of GP USA group, including estimated decommissioning costs over the life of the entire portfolio with a net present value of approximately US$12 million.
Sale represents the disposal of the Group's residual interests in the US Gulf of Mexico and includes transfer of all US based staff and Houston office.
Successful conclusion of disposal process on a going concern basis.
Drilling of next well in Morocco to commence shortly with spudding of the Dardara South East well ("DRC-1).
Preparations continue in Morocco for commencement of gas production from successful Lalla Yetou Updip-1well ("LTU-1)".
Sale of US Gulf of Mexico Interests
The sale of the Group's wholly owned subsidiary GP USA, including its own subsidiary Darcy Energy LLC, is to be treated as a Substantial Transaction for the purpose of Rule 12 of the AIM Rules and accordingly the Company provides the following information on the Transaction.
The parties to the Transaction include the Company, Gulfsands Petroleum Limited ("GPL"), the Group's wholly owned subsidiary and owner of GP USA and Hillcrest.
Hillcrest is purchasing all of the Group's shareholding and loan interests in GP USA and at closing on 19th December, 2014 will pay US$50,000 in cash and assume responsibility for the future funding of GP USA's activities, continue the employment of all of GP USA's staff and indemnify the Group in respect of any further responsibility for GP USA, including in respect of GP USA's lease of the Houston office. The sale proceeds are anticipated to be applied to the Group's working capital including the payment of costs and expenses associated with the negotiation of the Transaction.
GP USA is the owner of Darcy Energy LLC and a number of non-operated minority interests in oil and gas production permits in the shallow waters of the US Gulf of Mexico and mostly located offshore the state of Louisiana.
During 2013, these non-operated working interests produced, on average, approximately 175 net barrels of oil equivalent per day ("BOEPD") and at 31 December 2013, remaining working interest proven and probable reserves represented approximately 1.4 million barrels of oil equivalent. The interests held by GP USA consist of six non-operated producing assets and five non-producing assets and as of the end of 2013 had a carrying value of approximately US$2.4 million in the Group's financial statements.
During 2013, GP USA's loss for the year was approximately US$1.6 million and is estimated for the ten month period to the end of October, 2014 to have been approximately US$1.5 million. During this ten month period, the Group has provided GP USA with funding of approximately US$2.5 million, largely to facilitate cash flow timing issues associated with GP USA's decommissioning and well work-over activities on its portfolio of non-operated interests.
The Group has estimated GP USA's 2015 decommissioning expenditures at approximately US$2.4 million and the net present value of decommissioning expenditures over the life of the entire portfolio at approximately US$12.0 million. These are anticipated to be funded by a combination of GP USA retaining restricted cash deposits of approximately US$2.8 million, Hillcrest's own financial resources and the setting aside of GP USA revenues.
The Transaction is anticipated to relieve the Group of potentially significant and unpredictable future financing requirements to support GP USA's activities in the US Gulf of Mexico, while Hillcrest, an operator of oil and gas interests in Texas, intends to apply its financial and technical resources to expanding GP USA's net production by investing in drilling additional production wells and well work-overs on GP USA's portfolio where the opportunity exists.
Morocco Operations Update
The Company is pleased to confirm that drilling activities on the DRC exploration well on the Rharb Centre permit, onshore Morocco, is anticipated to commence on about 15th December, 2014 and take approximately three weeks to complete.
The DRC well will target shallow gas accumulations similar to the gas accumulation discovered in the Group's successful LTU-1, completed in July.
Work to complete the connection of the LTU-1 well discovery is underway as are discussions with ONHYM with respect to the sale of gas to local consumers using ONHYM owned facilities for transport of the gas to those customers. A further announcement will be made when production of gas for sale, commences.
Commenting on the sale of GP USA, the Company's CEO, Mahdi Sajjad said:-
"The completion of the sale of GP USA will conclude a process to divest non-core assets that commenced in 2010 and has released a significant amount of cash that has been re-invested in our business since that time.
We are delighted that Hillcrest, which has an experienced management team and is operator of oil and gas interests in Texas has taken on our experienced team of professionals in Houston and will be relocating its activities to our former Houston office from where it will run its wider portfolio of interests which it seeks to expand beyond this acquisition.
Our US portfolio of interests have served our Company very well over the years and were an important factor in the Company's successful listing on the AIM market of the London Stock Exchange in 2005. These assets have produced a significant amount of cash for the Group which enabled the Company to pursue the acquisition, exploration and development of our valuable interests in Syria, but are now no longer considered central to our plans to focus on exploring and developing our portfolio of interests in Morocco and Tunisia until such time as circumstances permit a return to operations in Syria.
On behalf of the Board I wish to thank our team in Houston, most of whom have been with the Group for many years, for their tremendous dedication to the task of managing our assets in the US Gulf of Mexico which we began acquiring in 2001. Their assistance with this sale process has been invaluable and handled with great professionalism for which we are most grateful.
We look forward to making a further announcement when the sale of GP USA is completed in a few weeks and to providing further updates on our ongoing exploration and development activities in Morocco."
For further information on the matters referred to in this announcement, please refer to the Company's website www.gulfsands.com
Gulfsands Petroleum
+44 (0)20 7024 2130
Mahdi Sajjad, Chief Executive Officer
Kenneth Judge, Commercial Director
Buchanan
+44 (0)20 7466 5000
Bobby Morse
Ben Romney
RBC Capital Markets
+44 (0)20 7653 4000
Matthew Coakes
Daniel Conti
Jakub Brogowski
FirstEnergy Capital
+44(0)20 7448 0200
Jonathan Wright
Certain statements included herein constitute "forward-looking statements" within the meaning of applicable securities legislation. These forward-looking statements are based on certain assumptions made by Gulfsands and as such are not a guarantee of future performance. Actual results could differ materially from those expressed or implied in such forward-looking statements due to factors such as general economic and market conditions, increased costs of production or a decline in oil and gas prices. Gulfsands is under no obligation to update or revise any forward-looking statements, whether as a result of new information, future events or otherwise, except as required by applicable laws.