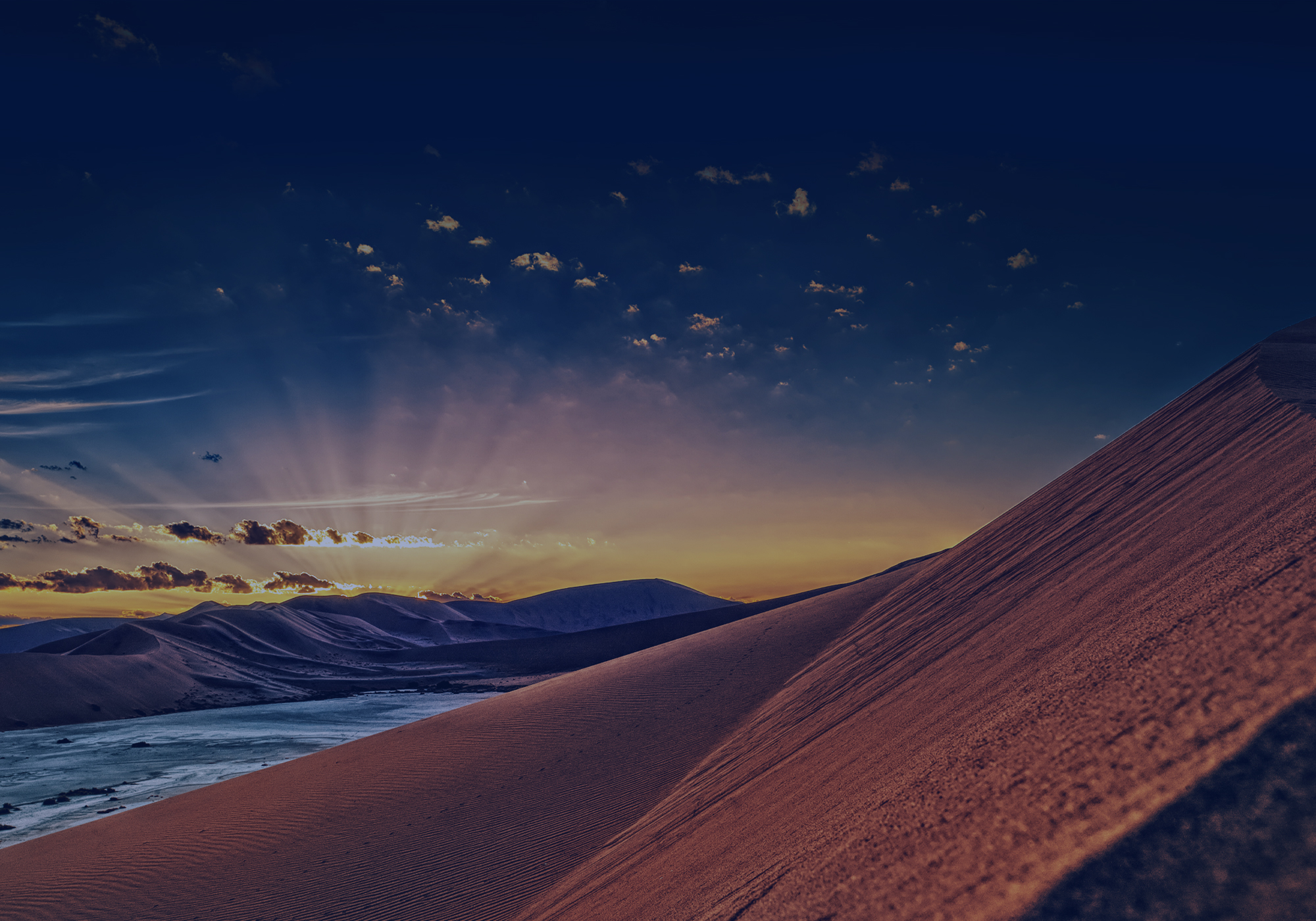 Morocco Operations Update
London, 19th December, 2013: Gulfsands Petroleum plc ("Gulfsands", the "Group" or the "Company" – AIM: GPX), the oil and gas production, exploration and development company with activities in Syria, Morocco, Tunisia, Colombia and the U.S.A. provides the following update on activities underway in Morocco.
Highlights
First two wells completed in the first four well commitment phase of exploration
Confirmed presence of gas in both wells, but in sub-commercial quantities
Rig will now be moved to the next exploration well location to test a significant channel feature
3D seismic survey over 220 square kilometres of the Rharb Centre Permit has been completed and currently being processed to identify locations for the second phase of exploration
Five gas exploration wells as part of the second phase of drilling are expected to take place during 2014 on the Rharb Centre Permit
Rharb Drilling Programme
The first phase of drilling operations on the Company's Rharb Centre Permit, comprising the drilling of four commitment shallow gas exploration wells, commenced on the 23rd October 2013, using the recently imported COFOR SAS Cabot 750 drilling rig.
These exploration wells are part of a nine well commitment inherited with the acquisition of Cabre Maroc Limited in January of this year. This first phase of exploration wells have been designed to test distinct Miocene-aged sandstone reservoirs located at depths between 750 and 1600 metres vertical depth below ground level. These exploration targets have been identified from limited legacy 2D seismic data.
A further five commitment gas exploration wells comprising the second phase of operations will be drilled during 2014 on the Rharb Centre Permit. These wells will be located with the benefit of a recently completed 220 square kilometre 3D seismic survey (see Seismic Operations below).
Operations have now been completed on two of the four wells that represent the first phase of our nine well commitment programme. Both wells were drilled within time and budget expectations.
The Al Krima 1 well ("AKR-1") was drilled to a total vertical depth of 1613 metres Measured Depth Below Rotary Table ("m MDBRT") over a period of 21 days. Three significant sand bodies were encountered within the well at depths of 1141, 1410 and 1477 m MDBRT. However, in spite of gas shows being observed during the drilling of these sands, all sand units were subsequently evaluated to be predominantly water bearing, each containing an average gas saturation of less than 10%. Accordingly, AKR-1 was plugged and abandoned as a non-commercial gas discovery.
The post drill review of the well result suggests that a gas accumulation may be present up dip of the AKR-1 well location, but that additional seismic data will be required to determine whether sufficient exploration potential exists to justify further drilling in this area.
The Oulad Zid 1 well ("OZI-1") was drilled to a total vertical depth of 1323 m MDBRT over a period of 22 days. Three sand packages were encountered where strong gas shows were detected whilst drilling. The uppermost package at 1077 m MDBRT was subsequently evaluated from wire line log interpretations to contain gas saturations of 40-45% within a total net pay zone of less than 2 metres. The two deeper sand packages commencing at 1193 m MDBRT comprised a total of 16 metres of net sand of excellent reservoir quality, however these sand packages were evaluated as predominantly water bearing. Following a technical and economic evaluation, it was determined that the OZI-1 gas discovery would not represent a commercially viable operation and therefore the well was plugged and abandoned as a non-commercial gas discovery.
The deeper sands encountered within the well are attractive reservoir targets for future exploration wells. The recently acquired 3D seismic survey covers the OZI-1 well location and will be used to more fully evaluate the extent and exploration potential of these deeper sands.
The rig will now move to the Beni Fdal 2 ("BFD-2") location, where a vertical gas exploration well will be drilled to 970 m MDBRT to test a significant channel feature identified on 2D legacy seismic data. BFD-2 is located 250 metres away from the 2006 Beni Fdal 1 exploration well, which did not intersect the channel feature but proved the existence of gas at the target horizon depth.
Seismic Operations – Rharb 3D Seismic Survey and Fes 2D Seismic Survey
Acquisition of a 3D seismic survey, covering an area of approximately 220 square kilometres over the highly prospective south-western portion of the Rharb Centre Permit has been completed and the data are currently being processed prior to interpretation. A "fast-track" processed volume of data is expected to be available in January 2014, with final data delivery near the end of Q1 2014. These data were acquired over an area containing numerous structural features and seismic amplitude anomalies identified on legacy 2D seismic data. It is expected that the new 3D seismic data will be of great assistance in selecting future exploration well locations for the second phase of drilling and beyond.
The Fes 2D seismic programme, designed to acquire approximately 650 kilometres of 2D data on the prospective Fes permit, is ongoing and is anticipated to be completed, subject to continued suitable weather conditions, early in 2014. These data will be integrated with existing legacy seismic and full tensor gravity data in order to select a suitable prospect for exploration drilling for light oil.
Mahdi Sajjad, the Company's CEO commented:
"I am very pleased that our management has successfully met the challenge of completing these two wells in this first four well phase of our commitment well programme, thereby enabling us to meet undertakings to the Morocco government inherited in our acquisition of Cabre Maroc Limited in January of this year.
We are encouraged to have confirmed the presence of gas in both wells, albeit in sub-commercial quantities, in wells which were located using legacy 2D seismic data or modest quality and clearly inferior to the 3D seismic data captured in our recently completed programme and which will be used for the location of the five commitment wells to be drilled in the first half of next year. With the steep learning curve involved in drilling these wells now behind us and 3D seismic data soon to be available for locating the wells in the rest of our commitment well programme, we are optimistic for the prospects of building a successful commercial gas sales business in Morocco."
This release has been approved by Jason Oden, Gulfsands Vice President: Exploration who has a Bachelor of Science degree in Geophysics with 28 years of experience in petroleum exploration and management and is registered as a Professional Geophysicist. Mr. Oden has consented to the inclusion of the technical information in this release in the form and context in which it appears.
For further information, please refer to the Company's website www.gulfsands.com or contact:
Gulfsands Petroleum
+44 (0)20 7024 2130
Mahdi Sajjad, Chief Executive Officer
Kenneth Judge, Commercial Director
Buchanan
+44 (0)20 7466 5000
Bobby Morse
Ben Romney
RBC Capital Markets
+44 (0)20 7653 4000
Matthew Coakes
Daniel Conti
Tim Chapman
FirstEnergy Capital
+44(0)20 7448 0200
Majid Shafiq
Jonathan Wright
Certain statements included herein constitute "forward-looking statements" within the meaning of applicable securities legislation. These forward-looking statements are based on certain assumptions made by Gulfsands and as such are not a guarantee of future performance. Actual results could differ materially from those expressed or implied in such forward-looking statements due to factors such as general economic and market conditions, increased costs of production or a decline in oil and gas prices. Gulfsands is under no obligation to update or revise any forward-looking statements, whether as a result of new information, future events or otherwise, except as required by applicable laws.