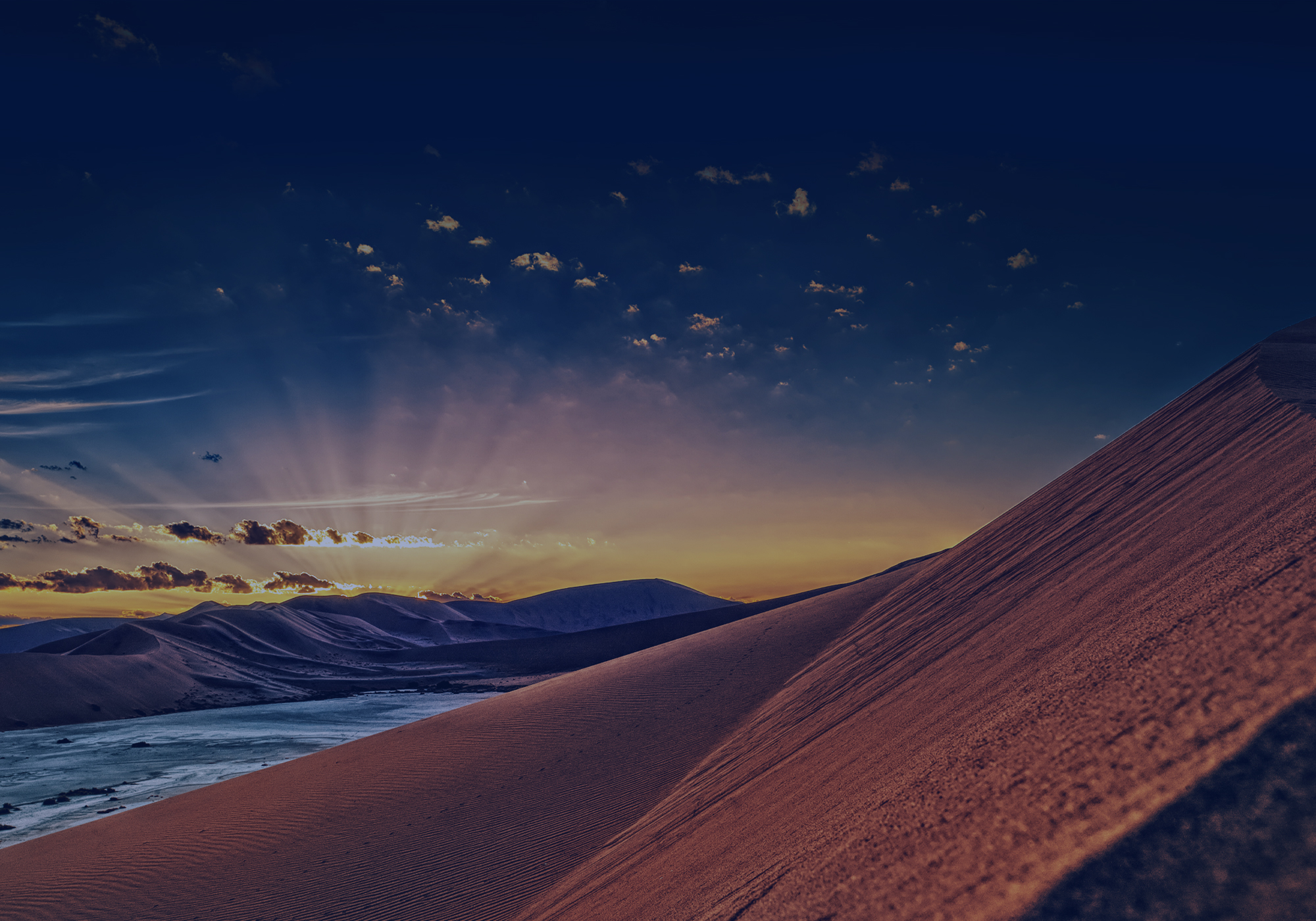 Posting of 2017 Annual Report, Notice of AGM and Confirmation of the First Asset Match Auction
GULFSANDS PETROLEUM PLC
Posting of 2017 Annual Report, Notice of Annual General Meeting and Confirmation of the First Asset Match Auction
Gulfsands Petroleum plc ("Gulfsands" or the "Company"), the oil and gas company with assets in Syria and Colombia, is pleased to announce that the Company's 2017 Annual Report & Accounts were yesterday posted to shareholders along with a Notice of an Annual General Meeting ("AGM") to be held at 11am on Thursday 28 June 2018 at the offices of Pinsent Masons at 30 Crown Place, London EC2A 4ES.
The highlights of 2017 are described in the Annual Report as:
Core assets in North East Syria appear to be in good order, materially undamaged and operationally fit
Group working interest 2C Contingent Resources in Syrian assets of 80.0 mmboe (reclassified from 2P reserves in 2015 due to EU sanctions)
Over 20-year resource life
Involvement in Syrian operations remains suspended during continuation of EU sanctions, with which Gulfsands remains committed to full compliance
Production in Block 26, without the participation of Gulfsands, has reportedly been approximately 15-20,000 boe per day through 2017 – no revenues recognised by Gulfsands
While the status of this production under the terms of the PSC is unclear at this time, the production does appear to demonstrate the reservoir quality and that the field continues to be operable
The area surrounding Block 26 remains stable, with no major disruptions during the year
Good progress made streamlining the business to focus on its assets in Syria and business development in the Levant Region
Exits from Tunisia and Morocco initiated
Putumayo 14 licence in Colombia reset to Phase 0 and work commenced on the Consulta Previa
On completion of Phase 0 Putumayo 14 will recommence Phase 1 which will run for 3 years
Farm-out initiatives for Putumayo 14 continue
MMA and EIA environmental work on Llanos-50 in progress
Suspension of Llanos-50 licence agreed to allow time to determine solution for environmental issues and restrictions identified with respect to the execution of the planned seismic programme
Costs reduced significantly
Continued initiatives to reduce the ongoing expenses across the Group with gross office costs falling a further 25% from $5.0 million to $3.8 million during the year
Budgeted G&A cost for 2018 is around $2.5 million
Progressive Medium-Term Strategy – Return to Growth
Focus on ensuring preparedness to resume operational activities in Syria once EU sanctions are lifted
Increased focus on business development in the broader Levant region
 Continued financial support from major shareholders
Completion of Secured Term Financing Facility (the "2017 Facility") of up to £4.0 million (c. $5.0 million) in February 2017
Final two drawdowns under the 2017 Facility made in January 2018, giving current free cash available for operations of $2.2 million
Extension to the 2017 Facility agreed with Major Shareholders in March 2018, giving a further £4 million of committed capacity which is expected to fund G&A through to the middle of 2020
Delisting from AIM
The Company delisted from the Alternative Investment Market ("AIM") of the London Stock Exchange on 23 April 2018, following shareholder approval at General Meeting
Following the delisting, the Company believes it is now better positioned to implement its medium-term strategy
John Bell, Managing Director said:
"We continue to focus on capital efficiency while protecting and preserving the value within Block 26, our core assets in North East Syria where we continue to ensure readiness to recommence operations there once EU Sanctions and the security situation permit.
 "With the support of our major shareholders through the 2017 Facility, as expanded in March 2018, we are able to embrace a more progressive strategy in the months ahead, again focussing on our core areas of expertise in the Levant as we look to develop our business in this area and return to growth. 
 "We remain committed to high levels of corporate governance as we move forward as a unlisted Public Limited Company (PLC), leaving us well positioned to be responsive to the changing environment as opportunities arise."
 Copies of the 2017 Annual Report & Accounts and Notice of AGM are available to download from the Company's website, www.gulfsands.com, and from the Company's registered office at 60 Gracechurch Street, London EC3V 0HR.
The Company is also pleased to confirm that the first auction of its Ordinary Shares is expected to close at 4pm on 14th June 2018 on the Asset Match trading facility.
Asset Match, a firm authorised and regulated by the Financial Conduct Authority and operates an electronic off-market dealing facility for the Ordinary Shares. This facility allows existing shareholders of the Company ("Shareholders") and new investors to trade Ordinary Shares by matching buyers and sellers through periodic auctions.  Investors can register their interest for further information on the Asset Match auction process by emailing gulfsands@assetmatch.com or visiting the Asset Match website at www.assetmatch.com
Asset Match operates an open auction system where volumes of bids and offers at different prices are displayed on its website together with the closing date of the auction. At the end of each auction period Asset Match pass this information through a non-discretionary algorithm that determines a "fair" share price based on supply and demand and allocates transactions accordingly. Bids and offers may be made and withdrawn at any time before the closing date of each auction.
Shareholders wishing to trade shares through Asset Match must do so through a stockbroker and a comprehensive list of stockbrokers who have signed up to access the Asset Match platform is available on the Asset Match website. The preferred broker of Asset Match is the Share Centre www.share.com
For further information, please refer to the Company's website at www.gulfsands.com  or contact:
Gulfsands Petroleum Plc
+44 (0)20 7841 2727
John Bell, Managing Director

Andrew Morris, Finance Director

James Ede-Golightly, Non-Executive Chairman

Camarco
+44 (0)20 3757 4983
Billy Clegg / Owen Roberts
 Certain statements included herein constitute "forward-looking statements" concerning the Company within the meaning of applicable securities legislation. These forward-looking statements are based on certain assumptions made by Gulfsands and as such are not a guarantee of future performance. These forward-looking statements can be identified by the fact that they do not relate only to historical or current facts, and they involve risks and uncertainties that could cause actual results, performance or achievements to differ materially from those expressed or implied in such forward-looking statements. Many of these risks and uncertainties relate to factors that are beyond Gulfsands' ability to control or estimate precisely, such as general economic and market conditions in various countries and regions, political risks, environmental and physical risks, legislative, fiscal and regulatory developments, drilling and production results, reserves estimates, changes in demand for Gulfsands' products, increased costs of production or price fluctuations in crude oil and natural gas. Neither Gulfsands nor its officers and directors give any representation or assurance that such forward-looking statements will prove to be correct. Gulfsands does not undertake any obligation to update or revise publicly any forward-looking statements set out herein, whether as a result of new information, future events or otherwise, except as required by applicable laws.