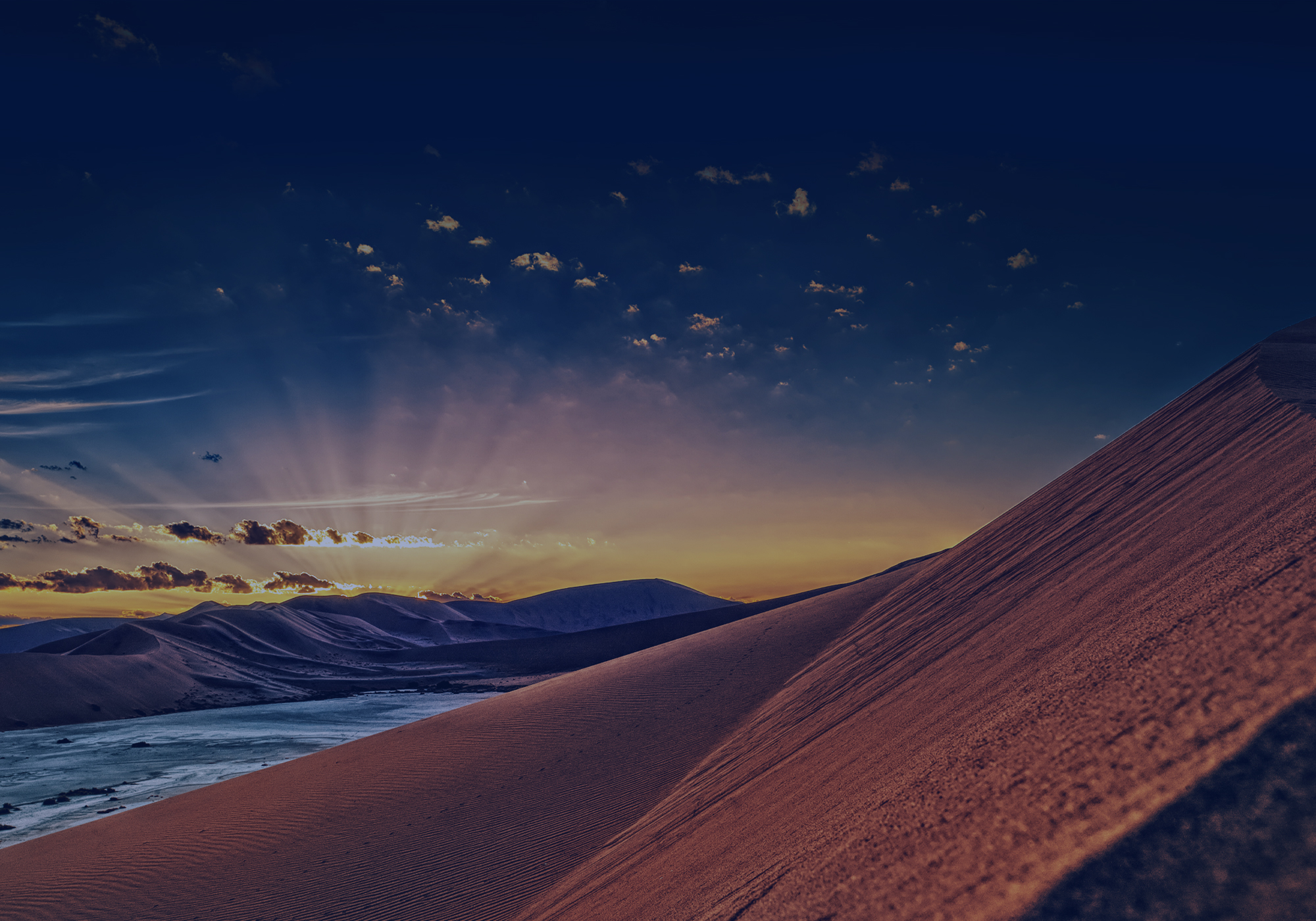 Syria Operations & Group Activities Update
Gulfsands Petroleum plc ("Gulfsands", the "Group" or the "Company" – AIM : GPX), the oil and gas production, exploration and development company with activities in Syria, Iraq, Tunisia, Italy and the USA, is pleased to provide this update on operations in Syria.
Oil Discovery at Al Khairat-1
Approval Granted for Commercial Development of Khurbet East Triassic Butmah Formation
Share Buy-back Programme Suspended
Block 26 Production & Development Activities
Yousefieh Field Shut-in Pressure Survey
Exploration Activities in Syria

Oil Discovery at Al Khairat-1
Notwithstanding the recent introduction of additional European Union ("EU") sanctions and the Company's recent issue of a "force majeure" notice to General Petroleum Company of Syria ("GPC") (see announcement of 12th December, 2011) in respect of oil production activities, exploration activities on the Al Khairat-1 exploration well ("AKR-1") have continued and are now concluded.
Drilling, logging and well testing operations were undertaken at the AKR-1 exploration well where the Cretaceous Massive Formation was found to be oil bearing at 1975 metres Measured Depth below rotary table ("m MD brt"), or 1557 metres True Vertical Depth below mean sea level ("m TVD ss"), 2 metres deep to prognosis. Following the successful cutting and complete recovery of two twelve metre sections of oil stained core, the well has been tested open hole over the interval 1975-2001m MD brt (1557-1583m TVD ss). On a 2 inch choke setting the well flowed under nitrogen assisted lift conditions 22 degree API oil at an average rate of 1826 barrels of oil per day ("bopd") for a 7 hour period with only a trace of associated formation water.
Subsequent evaluation of wireline logs has indicated that a 29 metre net oil column has been encountered in AKR-1 with net-to-gross of 100%, average porosity of 21% and average water saturation of 19%. Based on wireline and testing data, no oil-water contact has been identified in the well.
The Al Khairat prospect is an anticlinal structure located on a ridge south east of the Yousefieh Field in which the potential for a combined structural and stratigraphic trap has been identified. The Al Khairat-1 well is situated 3.5 kilometres south east of the Yousefieh East (Yousefieh-6) oil discovery and is located outside of the Yousefieh Field Development Licence Area ("DLA"). The resource potential of Al Khairat is typical of near-field satellite closures in the area and could yield 4 million barrels of recoverable oil volumes in the median (P50) case to 15 million barrels in an upside (P10) case.
Approval Granted for Commercial Development of Khurbet East Triassic Butmah Formation
On Thursday 1st December 2011 Gulfsands Petroleum was formally notified that permission had been granted by the Syrian General Petroleum Company for the commercial development of the Khurbet East Field Triassic Butmah Formation to proceed. Oil and gas volumes can be recovered within a newly designated Development Licence Area ("DLA") over a period of 25 years, with an option to extend this period for a further 10 years. The designated DLA covers the same land area as that previously granted in 2008 for the development of the Khurbet East Cretaceous Massive and Triassic Kurrachine Dolomite Formations. Gross recoverable volumes from the Triassic Butmah Formation are estimated in the median (P50) case to be 8.8 million barrels of 34 degrees API oil plus 62 billion cubic feet of head gas, which constitutes a working interest share to Gulfsands of 9.6 million barrels of oil equivalent (50% working interest). The timing for the commencement of development and production from this formation will be dependent up on the withdrawal of relevant EU sanctions.
Share Buy-back Programme Suspended
In the interests of conserving cash, the Company's share buy-back programme has been suspended following suspension of production with a total of 4,645,681 ordinary shares now being acquired at a cost of £8,743,040. After recent option exercises, a total of 4,245,681 ordinary shares are now held in treasury with a total of 121,989,500 shares in issue.
Block 26 Production & Development Activities
After the introduction of EU sanctions on the export and transportation of Syrian crude during September, Gulfsands was instructed by the Syrian Oil Ministry in mid November to further reduce production from Block 26 to levels which since that time have varied between 4,000 and 5,000 bopd gross. Accordingly, gross production for the month of October averaged 6,028 bopd and for November averaged 4,862 bopd.
Following the Company issuing GPC with a notice of "force majeure" on 11th December, 2011 (see announcement of 12th December), the Company has ceased to be actively involved in the production of oil from the Khurbet East and Yousefieh oil fields in Block 26. However, Gulfsands' local staff is monitoring GPC's ongoing production from the fields which continues at levels consistent with recent production levels from those fields. Notwithstanding the Company's entitlement under the Production Sharing Contract ("PSC") to receive payment for a share of the revenues generated by GPC from production from these fields, payments are not expected to be received until the relevant EU sanctions are withdrawn.
A payment of $11.4 million (US$5.7 million for Gulfsands' account) was received by the Company in late November in partial settlement of oil sales invoiced for the months of August and September. The aggregate of these invoices was $46.3 million ($23.2 million for Gulfsands' account). No payment was received in respect of the October invoice of $9.2 million ($4.2 for Gulfsands account) and no invoice has yet been submitted in respect of November production. No payment of outstanding amounts is expected in the foreseeable future.
As a consequence of restrictions imposed by recently announced EU sanctions, the Group is no longer permitted to contribute to the funding of any production and development activities including the construction of the Khurbet East Central Processing Facility ("CPF") being undertaken by Saipem of Italy. It remains to be seen whether the CPF construction contract is to be suspended by either Saipem or Dijla Petroleum Company ("Dijla"), the operating company for Block 26 production activities, but in any event the Block 26 joint venture consisting of Gulfsands and China's Sinochem will not be providing further funding in respect of the CPF contract, or any other production and development activities unless and until the relevant EU sanctions are withdrawn.
Yousefieh Field Shut-in Pressure Survey
Gulfsands took the opportunity presented by the restrictions to Block 26 oil production in place since September 2011 to undertake a complete shut-in of the Yousefieh field in order to conduct a long term field pressure build-up survey. Memory pressure gauges were placed in all Yousefieh wells prior to the shutdown of the field on 26th September. These gauges were recovered at the end of October and the data analysed. It was found that the bottom hole pressures for Yousefieh production wells had recovered rapidly during the shut-in period, to an average reservoir pressure less than 1% depleted from the initial pressure of the field measured prior to first oil in April 2010.
The implications of this finding are that the Yousefieh Field is subject to strong pressure support from a large regional aquifer in a similar manner to that experienced within the nearby producing Khurbet East Massive reservoir. It is anticipated that the presence of this large regional aquifer will have positive implications for ultimately recoverable oil volumes at the Yousefieh field.
Exploration Activities in Syria
The Group's exploration activities in Syria remain ongoing and are not restricted by the recent introduction of additional EU sanctions on oil production activities or of the giving of the "force majeure" notice referred to in the Company's announcement of 12th December, 2011. The company is continuing with drilling of the Khurbet East 102 appraisal well ("KHE-102") which is anticipated to be completed in approximately forty days. When completed and evaluated a further announcement will be made of the results of this well.
Upon completion of the KHE-102 well, the Group will assess whether the impact of EU sanctions on service providers and others involved in the Company's exploration activities permits the safe continuation the Group's exploration programme. The Block 26 PSC provides that exploration activities may continue until August 2012 and the Company intends to preserve its ability to continue with exploration activities up until that time, subject to the conclusion of management's ongoing assessment of the possible risks and potential rewards of undertaking those activities while at all times remaining in compliance with applicable EU sanctions.
This release has been approved by Richard Malcolm, Chief Executive of Gulfsands Petroleum Plc who has a Bachelor of Science degree in Geology with 30 years of experience in petroleum exploration and management. Mr. Malcolm has consented to the inclusion of the technical information in this release in the form and context in which it appears.
ABOUT GULFSANDS:
Gulfsands is listed on the AIM market of the London Stock Exchange.
Syria
Gulfsands owns a 50% working interest and is operator of Block 26 in North East Syria. The Khurbet East oil field was discovered in June 2007 and commenced commercial production in July 2008 only 13 months after the discovery. A second field discovery, the Yousefieh field, was brought on-stream in April 2010. Prior to the introduction of European Union ("EU") sanctions on Syria, these fields were producing at an average combined production in excess of 24,000 barrels of oil per day. As a consequence of the introduction of additional EU sanctions on Syria's oil and gas sector, on 11th December, 2011, the Company issued a notice of "force majeure" in respect of its oil production activities on Block 26 and has ceased to have an active participation in those oil production activities, while remaining entitled to receive a share of the revenues generated from oil produced from these fields if production continues under the supervision of the Syrian government's General Petroleum Corporation. Updates on Block 26 oil production activities will be the subject of separate news releases. Block 26 covers approximately 5,414 km2 and encompasses existing fields which currently produce over 100,000 barrels of oil per day, and are operated mainly by the Syrian Petroleum Company. The current exploration license expires in August 2012. Gulfsands' working interest 2P reserves in Syria at 31 December 2010 were 53.6 mmbbls.
Tunisia
Gulfsands is acquiring working interest positions in two exploration permits in Tunisia (Chorbane and Kerkouane Permits) and one exploration permit in Southern Italy (G.R15.PU) from ADX Energy Ltd the operator of all three permits. The Company's interest in these permits remains subject to the completion of the Company's farm obligations and various approvals from the governments of Tunisia and Italy.
Kerkouane Permit – Offshore Tunisia
G.R15.PU Permit (Pantelleria Permit) – Offshore Italy
G.R15.PU, is located offshore the island of Pantelleria southwest of Sicily in Italian waters and the Kerkouane Permit is located offshore northeast Tunisia. The two permits are contiguous and comprise a total area of approximately 4,500 km2. The operator has identified multiple leads and targets on these permits.
Gulfsands has completed its earn commitments with respect to the Kerkouane and Pantelleria Permits with the drilling of the Lambouka-1 well. Gulfsands has earned a 30% working interest in both permits by paying approximately 35% of the cost the Lambouka-1 well and reimbursing the operator for a portion of various pre-drill costs that include a recently completed 3D seismic programme.
Chorbane Permit – Onshore Tunisia
The Chorbane permit is located in central Tunisia and covers an area of 2,428 km2. The permit is surrounded by several producing oil fields and extensive oil & gas infrastructure. Gulfsands hold a 40% interest in the permit.
A number of prospects and leads have been indentified within the permit, the most prospective being a large tilted horst block ("Sidi Daher") where the operator has recently drilled, logged and completed the Sidi Daher-1 well as an oil discovery. A well test programme is being drawn up for early in 2012 to assess the commercial potential of this discovery.
Iraq
Gulfsands signed a Memorandum of Understanding in January 2005 with the Ministry of Oil in Iraq for the Maysan Gas Project in Southern Iraq, following completion of a feasibility study on the project, and is negotiating details of a definitive contract for this regionally important development. The project will gather, process and transmit natural gas that is currently a waste by-product of oil production and as a result of the present practice of gas flaring, contributes to significant environmental damage in the region. The Company is actively engaged in discussions with respect to financing and potential equity partners. Gulfsands has no reserves in Iraq.
Gulf of Mexico, USA
The Company owns interests in 30 leases offshore Texas and Louisiana, which include 20 producing oil and gas fields with proved and probable working interest reserves at 31 December 2010 of 3.2 mmboe (figures adjusted for the disposal of non-core properties in December 2010).
Certain statements included herein constitute "forward-looking statements" within the meaning of applicable securities legislation. These forward-looking statements are based on certain assumptions made by Gulfsands and as such are not a guarantee of future performance. Actual results could differ materially from those expressed or implied in such forward-looking statements due to factors such as general economic and market conditions, increased costs of production or a decline in oil and gas prices. Gulfsands is under no obligation to update or revise any forward-looking statements, whether as a result of new information, future events or otherwise, except as required by applicable laws.